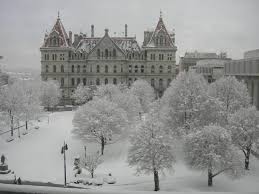 Wednesday, March 1, 2017 – Albany, NY
Library advocates can visit one-on-one with their legislators to inform them of NYLA's State Budget Priorities for the year.
Advocacy Day Handout: Advocacy materials are distributed to Advocacy Day attendees to use in their meetings with legislators and staff.
Why is it important to travel to Albany to talk with my legislators about library issues?
Libraries need you to speak out for them.
Libraries need more state money.
Legislators need to learn what libraries do for citizens of New York State.