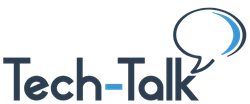 Informed Librarian Online offers content and a searchable database of over 290 domestic and foreign library and information-related peer-reviewed journals and scholarly sources.
This calendar includes continuing education opportunities offered throughout our extended statewide network, available for you to attend.
Most are free for members but where fees apply, Northern NY Library Network members always qualify for the member rate.
✨  Highlights for the North Country
ESLN Services Series Recordings
Other Continuing Education Resources for Members
CE Assist
Apply to receive financial assistance to provide onsite staff training or consultation for your organization. Cost-share required unless it's open for others in region to attend.
Professional Development Grants
Apply to receive funding for professional development opportunities beyond the North Country, whether in-person conferences, LIS courses, or virtual events.
Peer-to-Peer Education
Show your work! If you have material that should be shared with colleagues in other organizations, we can host a presentation from you.
Documentary Heritage and Preservation Services for New York (DHPSNY) | https://dhpsny.org/dhpsny
DHPSNY's webinars are a great alternative to face-to-face workshops. Presented free of charge, DHPSNY's programs address the needs of professionals and volunteers at institutions that manage unique library research materials and historical records, including libraries, archives, and museums.  Webinars are recorded, archived, and made available for download here and on our YouTube channel.
Museum Association of New York (MANY) | https://nysmuseums.org/about
All live programs are free; advance registration required. MANY members will have access to program recordings following the live event.
Northeast Document Conservation Center (NEDCC) | https://www.nedcc.org/
NEDCC's free services and resources are made possible in part by support from the National Endowment for the Humanities. Many of the Center's resources were developed with support from the Institute of Museum and Library Services, the Andrew Mellon Foundation, the Massachusetts Cultural Council, corporate sponsors, and other funding agencies and private foundations.