Nominations
Open each year in February and announced at the Annual Meeting in May.
Northern New York Award for Excellence in Library Service
The  Award for Excellence in Library Service was established in 1991.
Any staff member of any library in the Network's service area is eligible to receive this prestigious award which is given at the Network's Annual Meeting.
The intent of the Award is to recognize outstanding contributions in the following areas:
Supporting open access to information for all.
Encouraging learning and offering library materials that meet local wants and needs.
Enhancing and expanding library services to the community.
Strengthening the library's role and position in the community, including the community as a city or town, school, college or university, or a company, corporation, or institution.
Promoting interlibrary cooperation and sharing.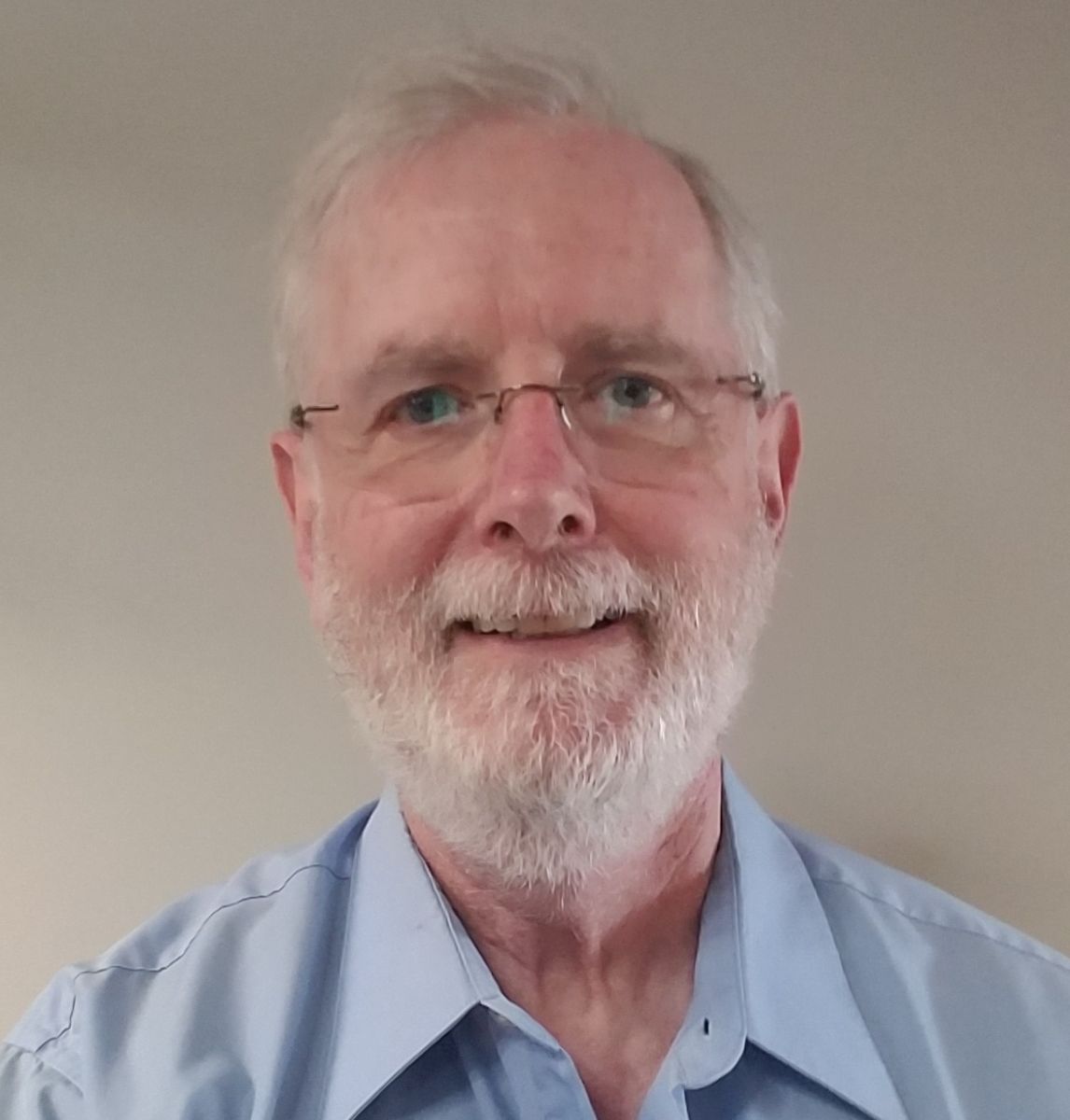 Pete Benson
Saranac Lake Free Library
2022 Award Recipient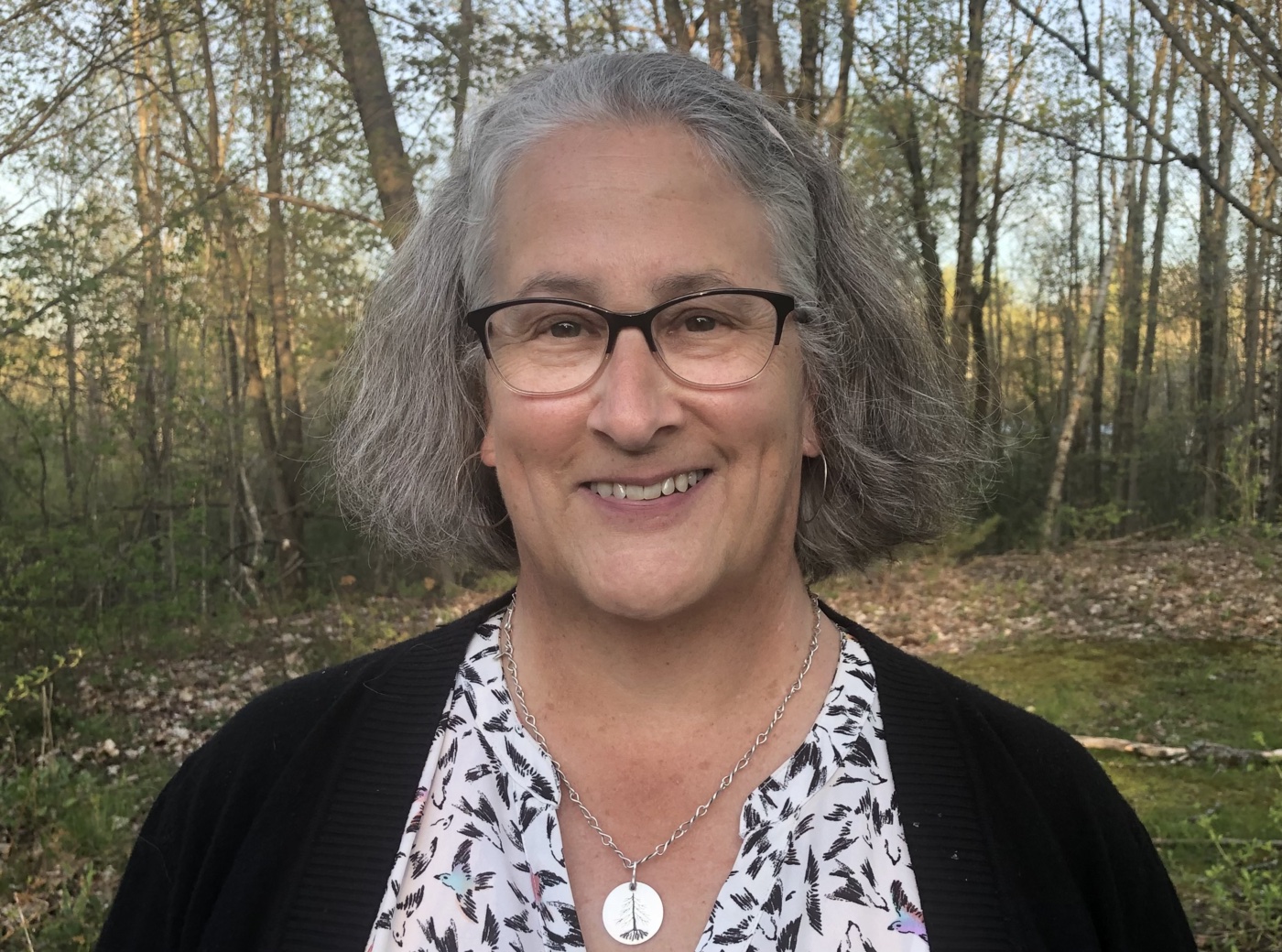 Melinda Miller
Colton-Pierrepont Central School
2022 Award Recipient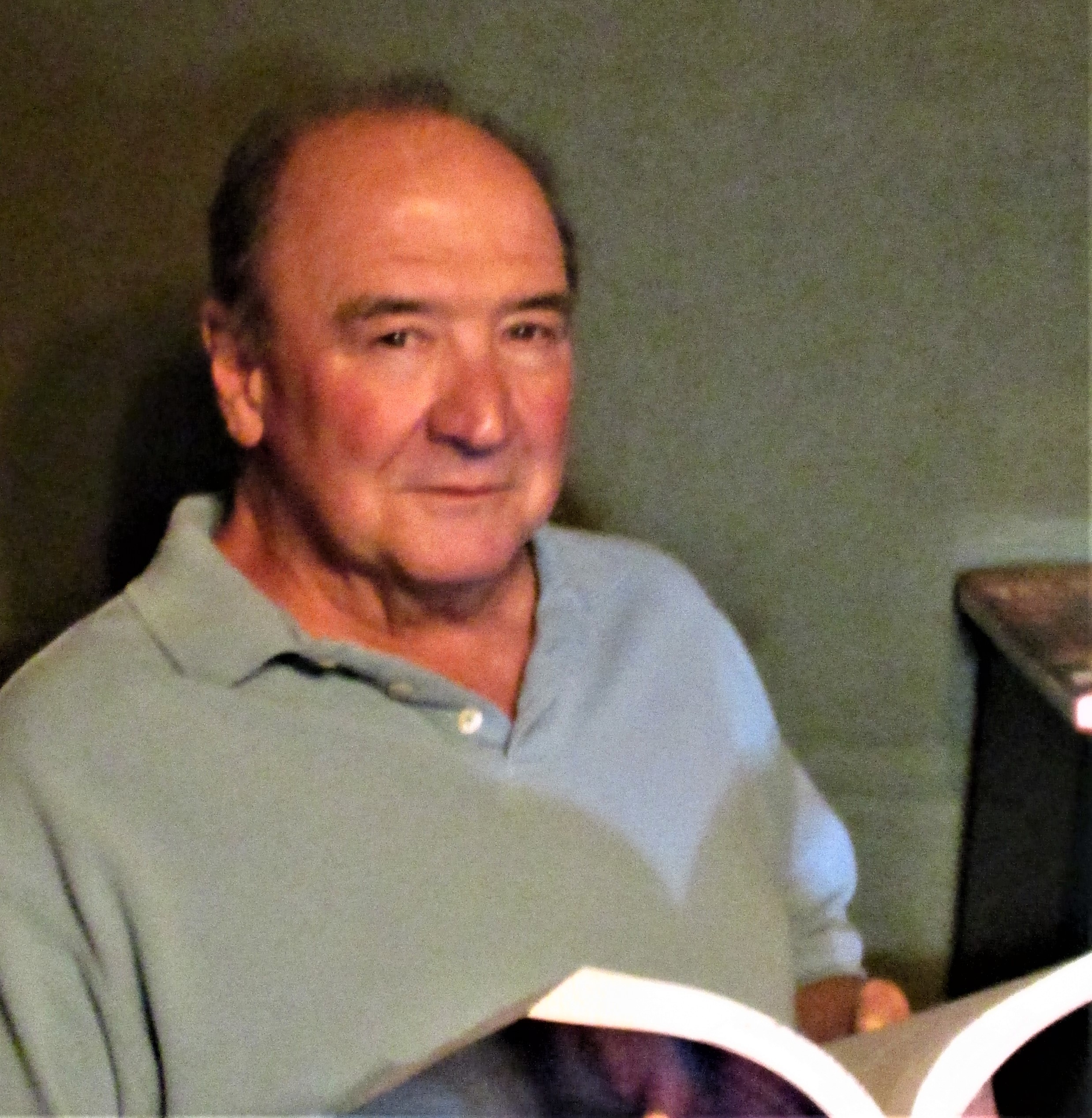 Brian O'Connor
North Country Community College
2021 Award Recipient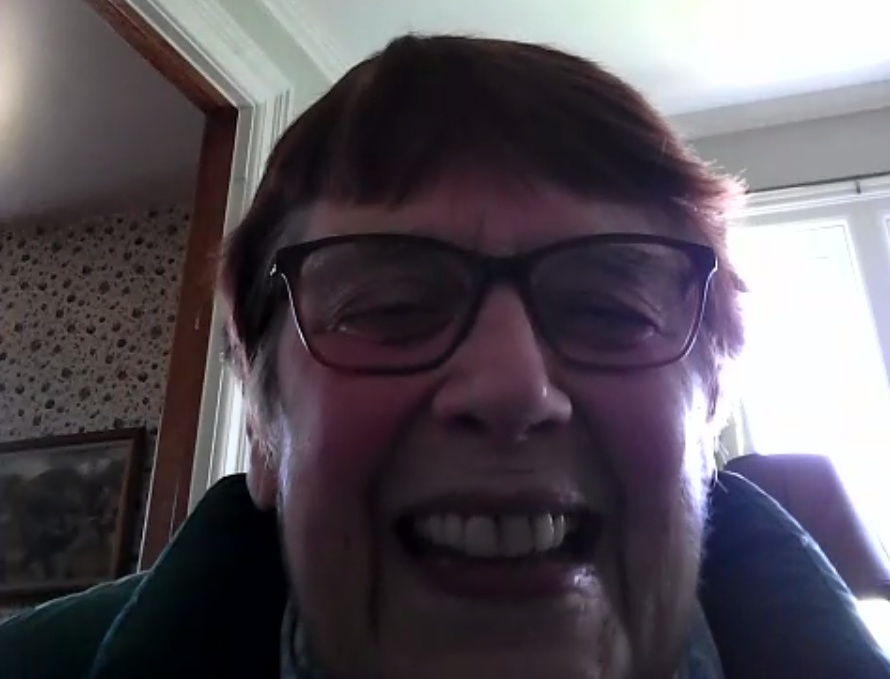 Carole
Berard
Canton Free Library
2020 Award Recipient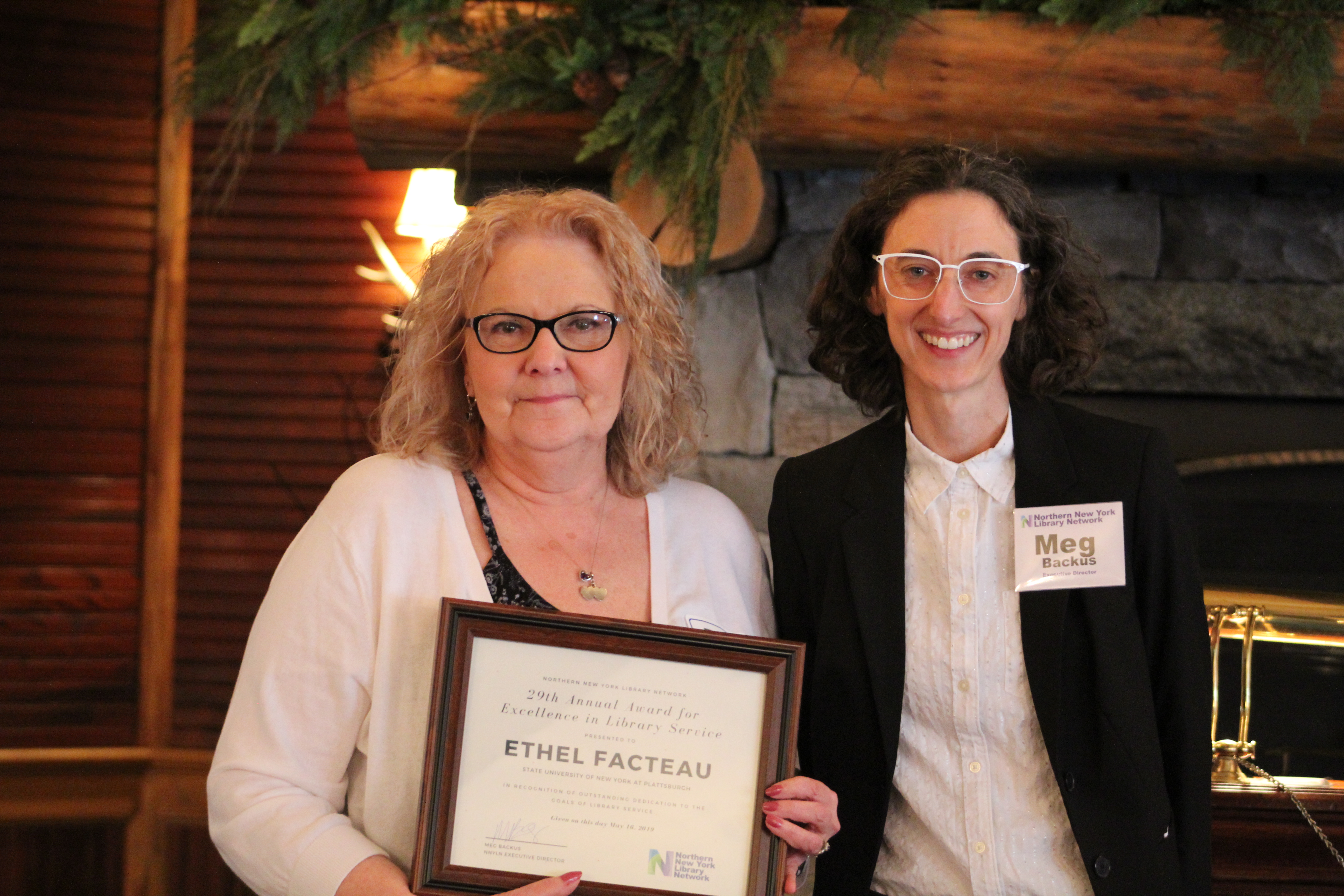 Ethel Facteau
SUNY Plattsburgh Feinberg Library
2019 Award Recipient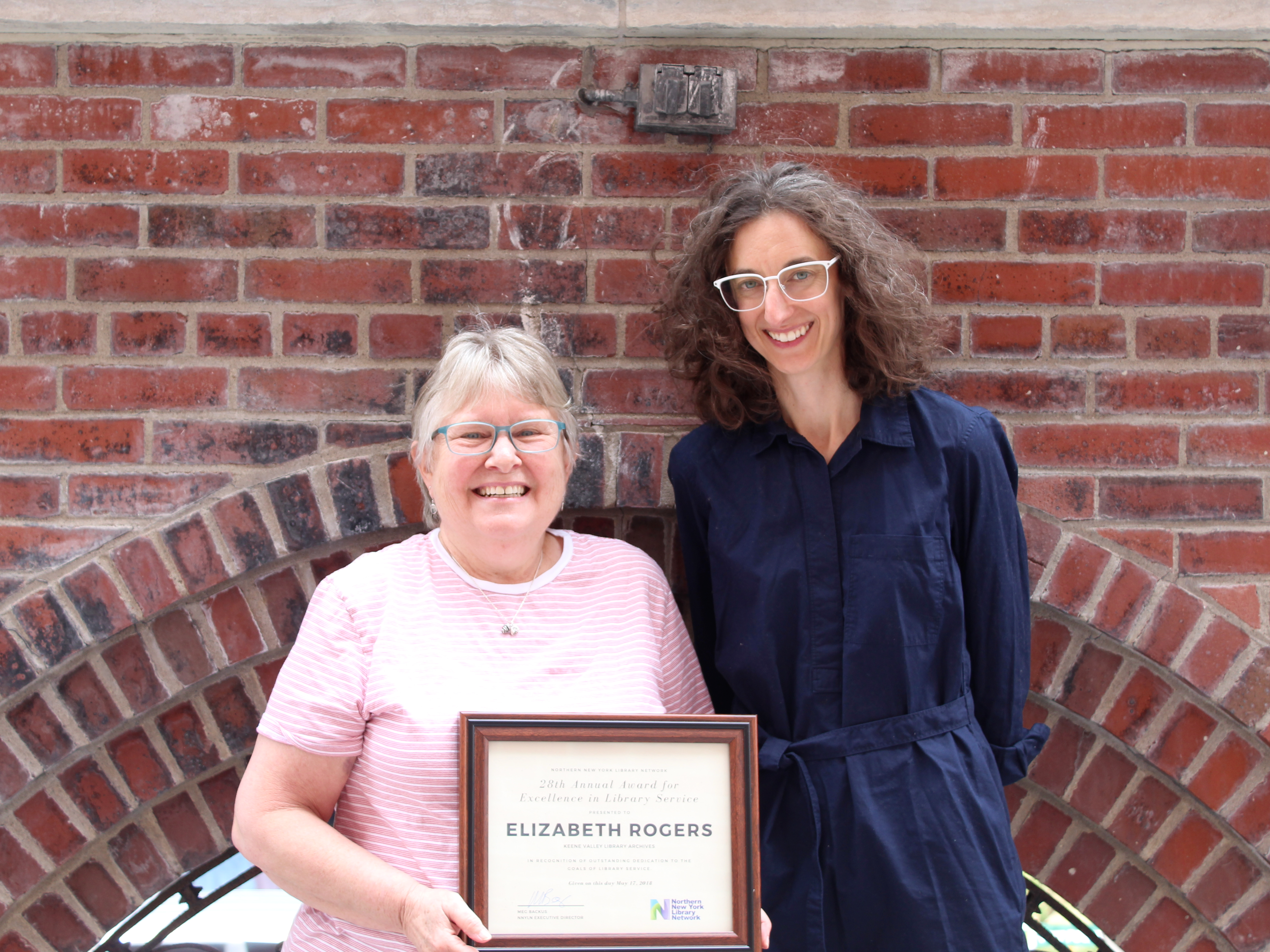 Elizabeth Rogers
Keene Valley Library Archives
2018 Award Recipient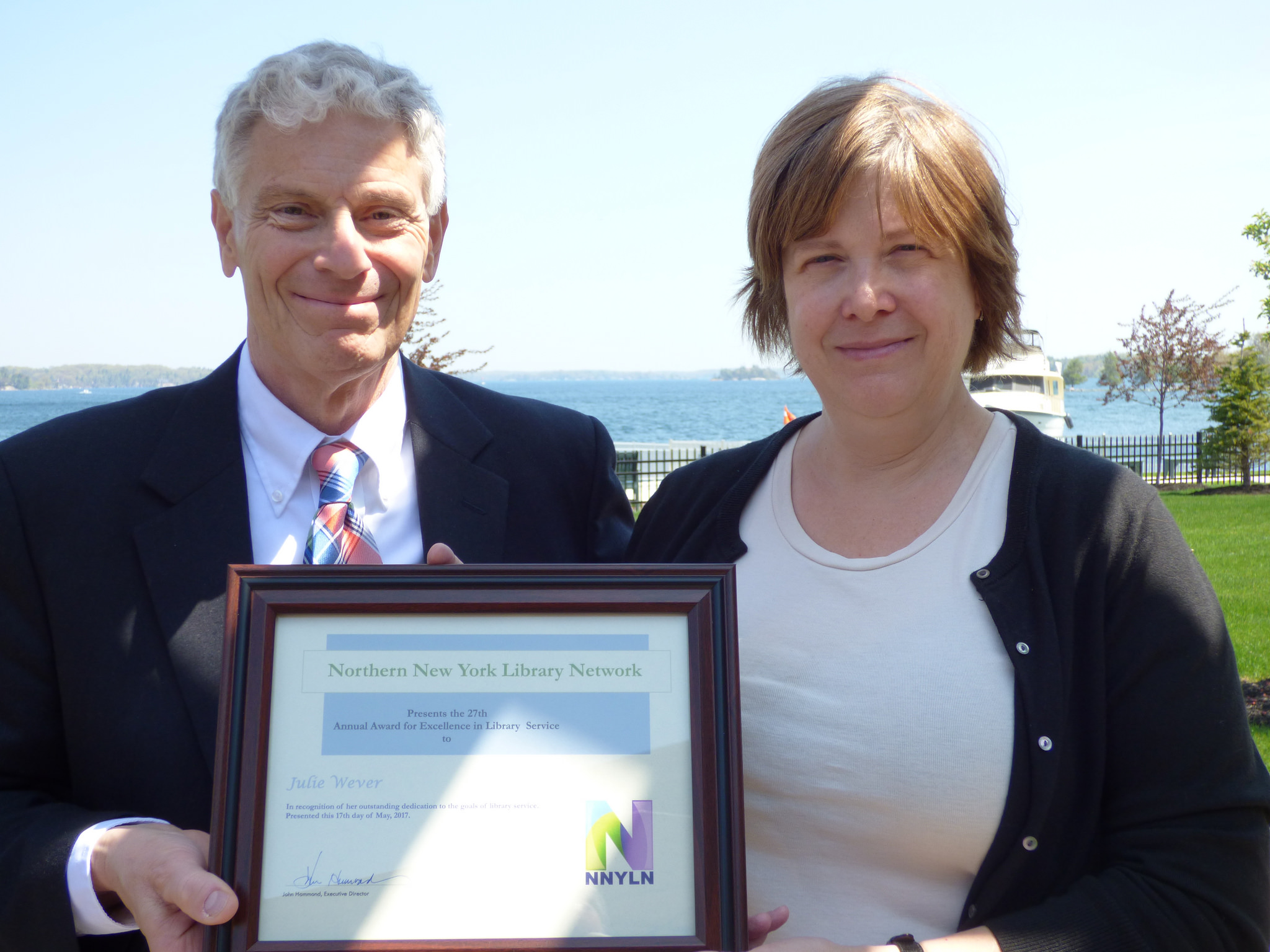 Julie Wever
Clinton Essex Franklin Library System
2017 Award Recipient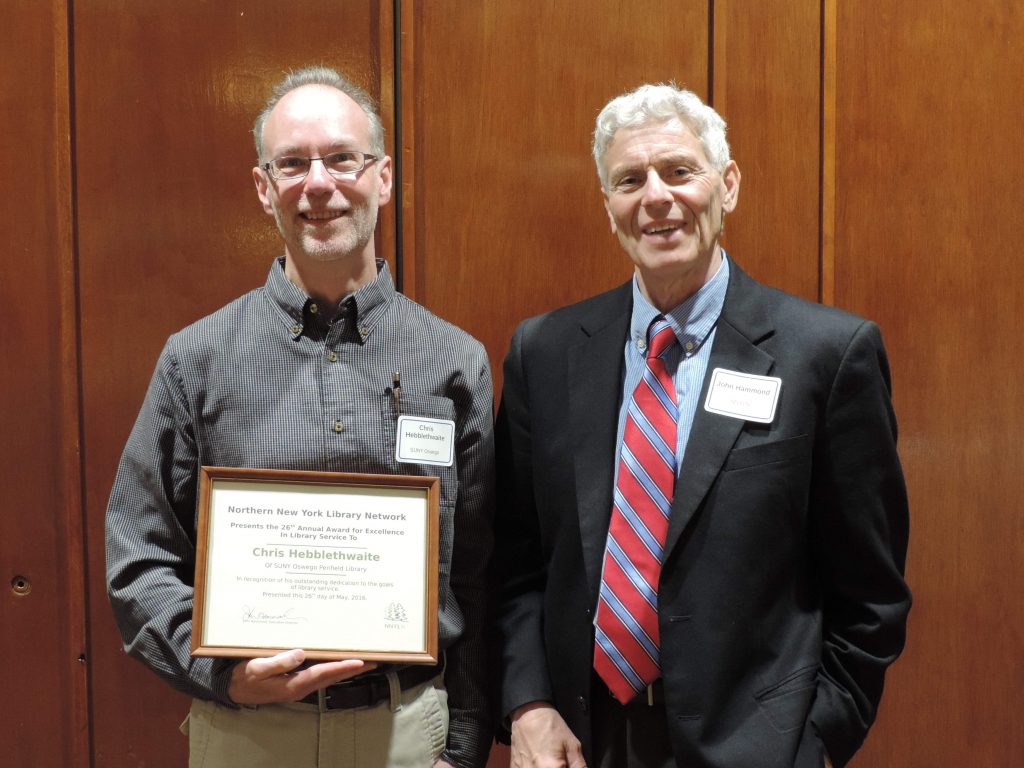 Chris Hebblethwaite
Penfield Library at SUNY Oswego
2016 Award Recipient
Past Award Recipients
1991 – 1st award:  Stanley Ransom – Clinton-Essex-Franklin Library System
1992 – 2nd award:  Mary Bennett – Penfield Library at SUNY Oswego
1993 – 3rd award:  Thomas Blauvelt – NC3Rs
1994 – 4th award:  Nellie Mae Schauer – Indian River Central School
1995 – 5th award:  Steven Bolton – North Country Library System
1996 – 6th award:  Sara Kelly Johns -Beekmantown High School
1997 – 7th award:  Jeff Garvey – Samaritan Medical Center
1998 – 8th award:  Tom Lawrence – Ogdensburg Correctional Facility
1999 – 9th award:  Janice Allen – Paine Memorial Library
2000 – 10th award:  Erma Hover – North Country Library System
2001 – 11th award:  Patricia Musante – Potsdam Public Library
2002 – 12th award:  Carol White – Akwesasne Cultural Center
2003 – 13th award:  Mary Alice O'Mara – Oswego Hospital
2004 – 14th award:  Ellen Darabaner – Samaritan Medical Center
2005 – 15th award:  Regan DeFranza – North Country Library System
2006 – 16th award:  Lyn Swafford – Canton Free Library
2007 – 17th award:  Jane Subramanian – SUNY Potsdam Archives and Special Collections
2008 – 18th award:  Charlotte Garofalo – Gouverneur Reading Room Association
2009 – 19th award:  Donna Hanus – Franklin-Essex-Hamilton School Library System
2010 – 20th award:  Marc Boyer – Ogdensburg Public Library
2011 – 21st award:  Yvonne Reff – Flower Memorial Library
2012 – 22nd award:  Christina Ransom – Champlain Valley Physicians Hospital
2013 – 23rd award:  Dennis Eickhoff – Colton Hepburn Library
2014 – 24th award:  Karen Glass – Keene Valley Library Association
2015 – 25th award:  Janet Moore – Potsdam Public Library
2016 – 26th award:  Chris Hebblethwaite – Penfield Library at SUNY Oswego
2017 – 27th award:  Julie Wever – Clinton Essex Franklin Library System
2018 – 28th award:  Elizabeth Rogers – Keene Valley Library Archives
2019 – 29th award: Ethel Facteau – SUNY Plattsburgh Feinberg Library
2020 – 30th award: Carole Berard – Canton Free Library
2021 – 31st award: Brian O'Connor, North Country Community College
2022 – 32nd award: Pete Benson, Saranac Lake Free Library
2022 – 32nd award: Melinda Miller, Colton-Pierrepont Central School