Jobs
These are the job openings in the region that we have been made aware of. Please contact the offering organization for more detials.
JOB SUMMARY
Plans, organizes and directs library services for Samaritan Medical Center and the institutions served by the Hospital Library Service Program. Recommends policy, goals and objectives, programs, budget and staffing. Implements quality improvement activities, maintains records and statistical data. Hires, orients, educates and evaluates staff. Involvement in local and regional committees that deal with advocacy and promotion of libraries. Facilitates positive relationships among member libraries.
MINIMUM EDUCATION REQUIREMENT
Masters degree in Library Science required.
MINIMUM EXPERIENCE REQUIREMENT
Minimum of five years of recent experience in a library setting. Previous experience in a health care environment with management/leadership responsibilities preferred. Excellent interpersonal, organizational and written and verbal communications skills required. Ability to independently take initiative and exercise good judgment in decision-making. Ability to work efficiently and under deadline pressures and to simultaneously handle multiple projects. Professional maturity that daily sets the tone in carrying out the responsibilities of the position. High degree of honesty, integrity and confidentiality. Demonstrates flexibility and willingness to undertake new responsibilities as assigned.
TO APPLY
All applications must be made online at https://samaritanhealth.com/careers/career-opportunities . Please contact Jeff Garvey at jgarvey@shsny.com or 315.779.5126 if you would like further information. Applications must be received by May 1, 2017.
Post expires on Monday May 1st, 2017
The Central New York Library Resources Council (CLRC) Board of Trustees is in search of a knowledgeable, farsighted leader to serve as their future Executive Director.  The successful candidate will work with the Board of Trustees, staff and membership in furthering the goals of the Council.  Duties include but are not limited to; serving as an ex-officio member of the Board of Trustees, representing the Council at meetings pertinent to Council affairs, overseeing the implementation of the CLRC Plan of Service, acting as a liaison with the other Empire State Library Network Councils in New York State, supervision and hiring of library staff.  A full job description may be found at: https://clrc.org/exec-director-job-description/
The successful candidate must hold an MLS from an ALA-accredited program, hold or be eligible to receive, a New York State public librarian's professional certificate and have eight or more full years of professional library experience (post-MLS), at least two years of which shall have been in an administrative capacity.   Other desirable qualifications include: current knowledge of the future trends in libraries; knowledge of personnel and financial management; and the ability to form relationships that give the Council a high-profile role within the New York library community.
Interested applicants must email a resume with a cover letter in PDF format to hr@clrc.org.  Application deadline is May 1, 2017.
Post expires on Monday May 1st, 2017
Public Services Librarian:  Clarkson University, Potsdam, NY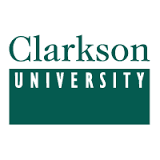 This position is full-time, and will support teaching, learning, and research at Clarkson through information literacy instruction, research consultation, collaboration, and collection development.
For a complete job description, go here.
Post expires on Saturday May 20th, 2017