Map Unavailable
Date/Time
Date(s) - Nov 16 2022
2:00 pm - 3:00 pm
Categories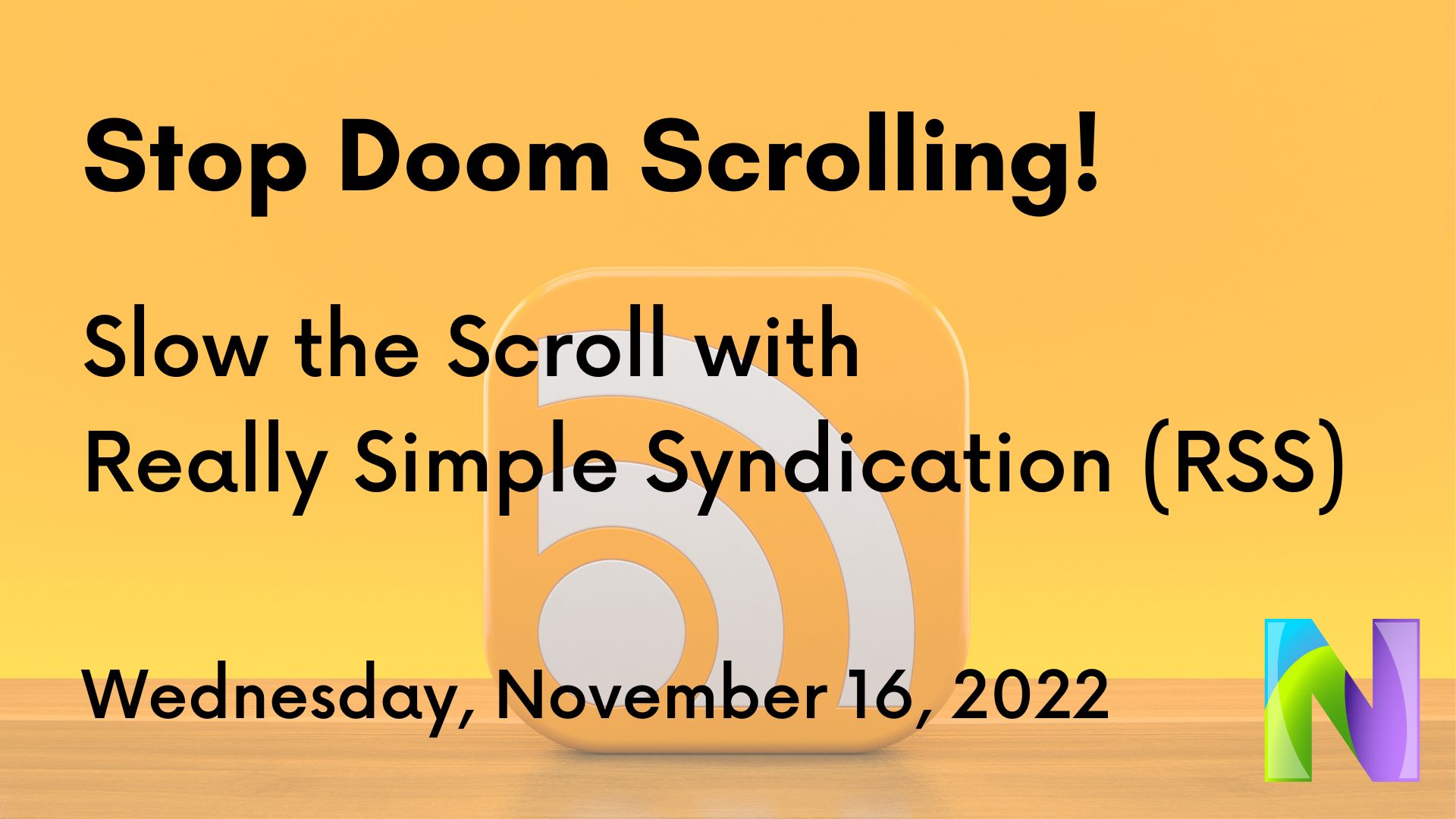 Remember when social media was about hearing from your friends and family? That's not all it's used for now! According to the Pew Research Center, in 2019, over half of Americans (54%) either got their news "sometimes" or "often" from social media and Facebook was the social media most used for getting the news.
Social media companies make money by keeping you scrolling through their sites or apps only showing you the juiciest, most controversial, most depressing news to keep you looking for (and dreading) 'what's next.'
There's a way you can get all the news from websites you care about: 'Really Simple Syndication' (RSS).
In this presentation, we'll talk about what RSS is and how to use it, on the desktop and mobile, to limit the amount of time you spend getting updates from the online world. Free yourself from social media's information bubble and create your own!
About the presenter:
Chuck Henry is the Integrated Technologies Coordinator at the Northern New York Library Network. A former NYS certified teacher, Chuck routinely provides professional development and software training to teachers, librarians, and administrators in the North Country region. As Technical Project Lead, he manages the newspaper digitization process and provides server maintenance and web development for the NYS Historic Newspaper Project. Chuck also serves as the primary web developer for the newly redesigned NY Heritage Digital Collections website.