Upcoming Continuing Education Classes
These are webinar and traditional classes offered by the Network and other members of Empire State Library Network. Please see each class description for more information about class location and registration.
Oct 2019
Oct 25 2019 : Continuing Education in the North Country – Northern New York Library Network Office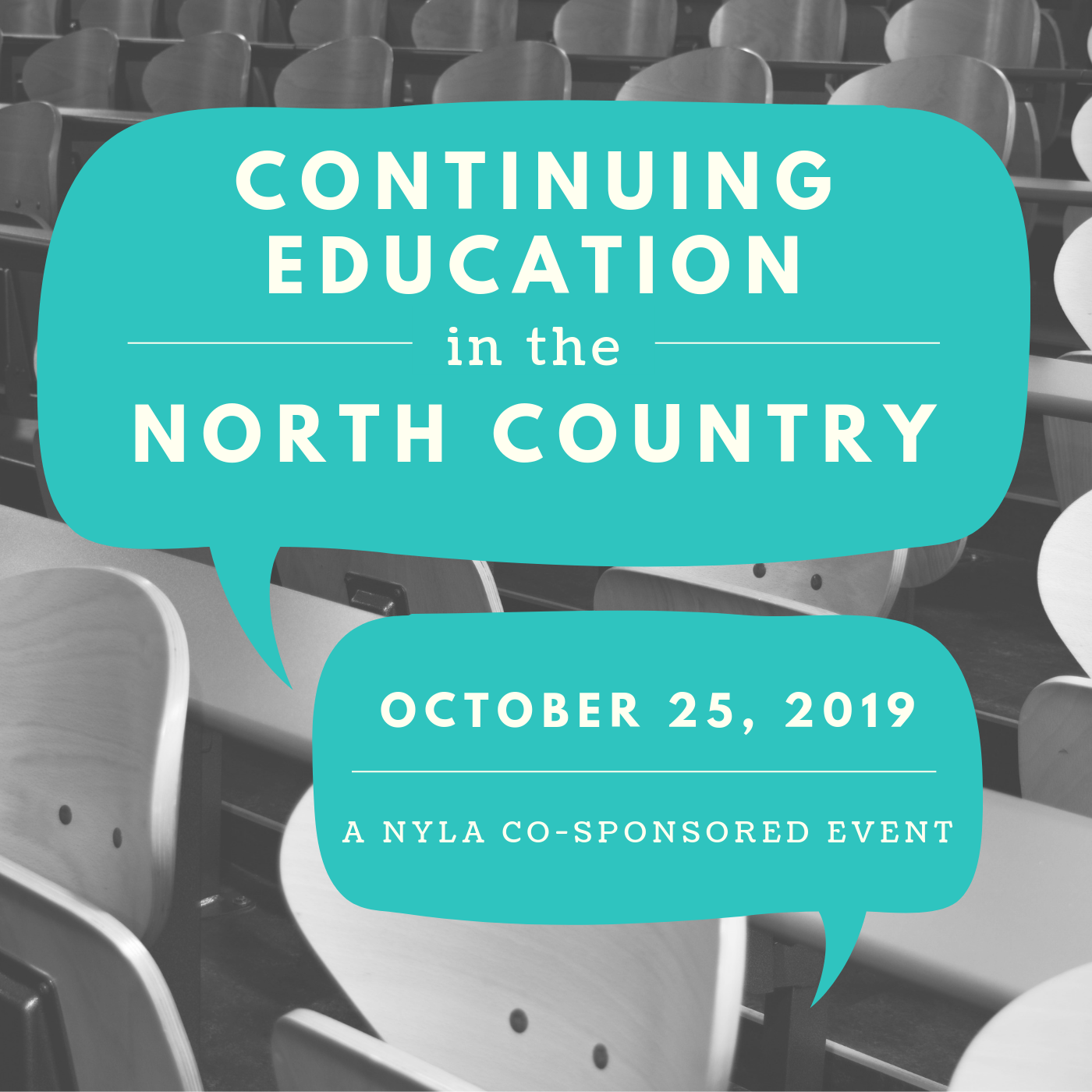 Join us for this special workshop co-sponsored with the New York Library Association (NYLA) to help design learning experiences for our region.
NYLA Executive Director Jeremy Johannesen and President Michelle Young will participate to dream and scheme with us around the learning experiences we'd like to see available in the North Country. The ideas generated may fit within established structures of conferences, workshops, and interest groups, or spin-off into designs beyond those vehicles. As an attendee, you will engage with one another through a structured set of prompts to develop the possibilities, imagining formats for hands-on learning support and professional development opportunities for the region.
Learning Objectives:
Reflect on past learning experiences and recognize successes and failures.
Identify topics and methods for a successful continuing education program.
Work through prompts presented during the session.
Refreshments and lunch included.
Nov 2019
Nov 6 2019 : [Webinar] Using "The Rules" with Parliamentarian Steven T. Anderson –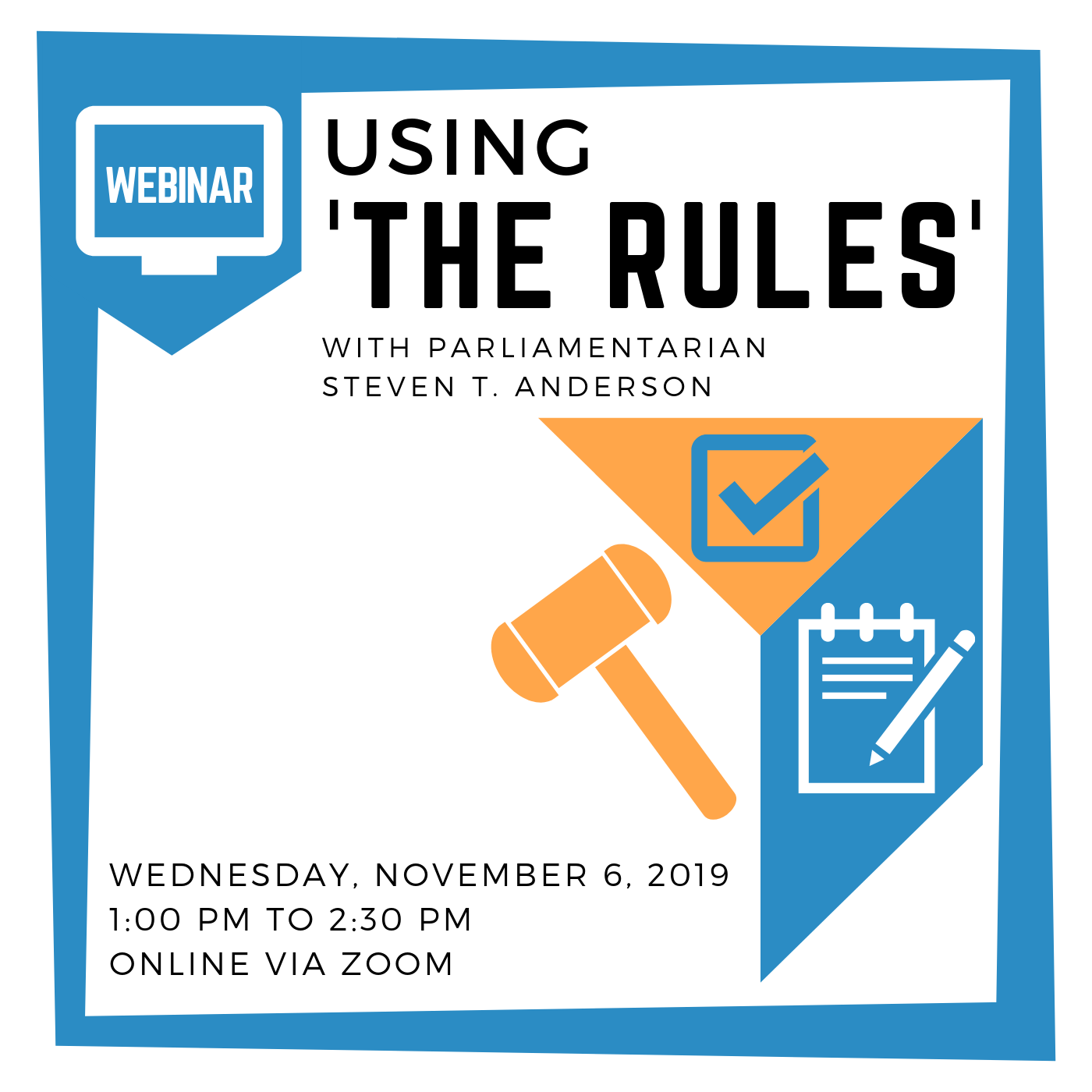 Join us for a webinar with Parliamentarian Steven T. Anderson!
Learning objectives:
Recognize function/relationship of Bylaws and Robert's Rules of Order.
Know requirements for a proper meeting.
Know the Standard Order of Business.
Be introduced to a typical meeting script.
Know the rules of debate.
Know the 4 steps in handling a motion.
Be introduced to the hierarchy of motions in Robert's Rules of Order.
The presentation will last an hour followed by 30 minutes of Q&A. If you have specific or sensitive questions, feel free to email Christi ahead of time.
This event is free however registration is required. The link to the webinar will be sent to you in an email after registering.
If you are unable to attend the live webinar, please register and we can send you the recording.
Archived Presentations
Please click here to view presentations from previous classes.