Upcoming Continuing Education Classes
These are webinar and traditional classes offered by the Network and other members of Empire State Library Network. Please see each class description for more information about class location and registration.
Jul 2022
Jul 19 2022 : 404 Page Not Found! and the Rotting of the Internet –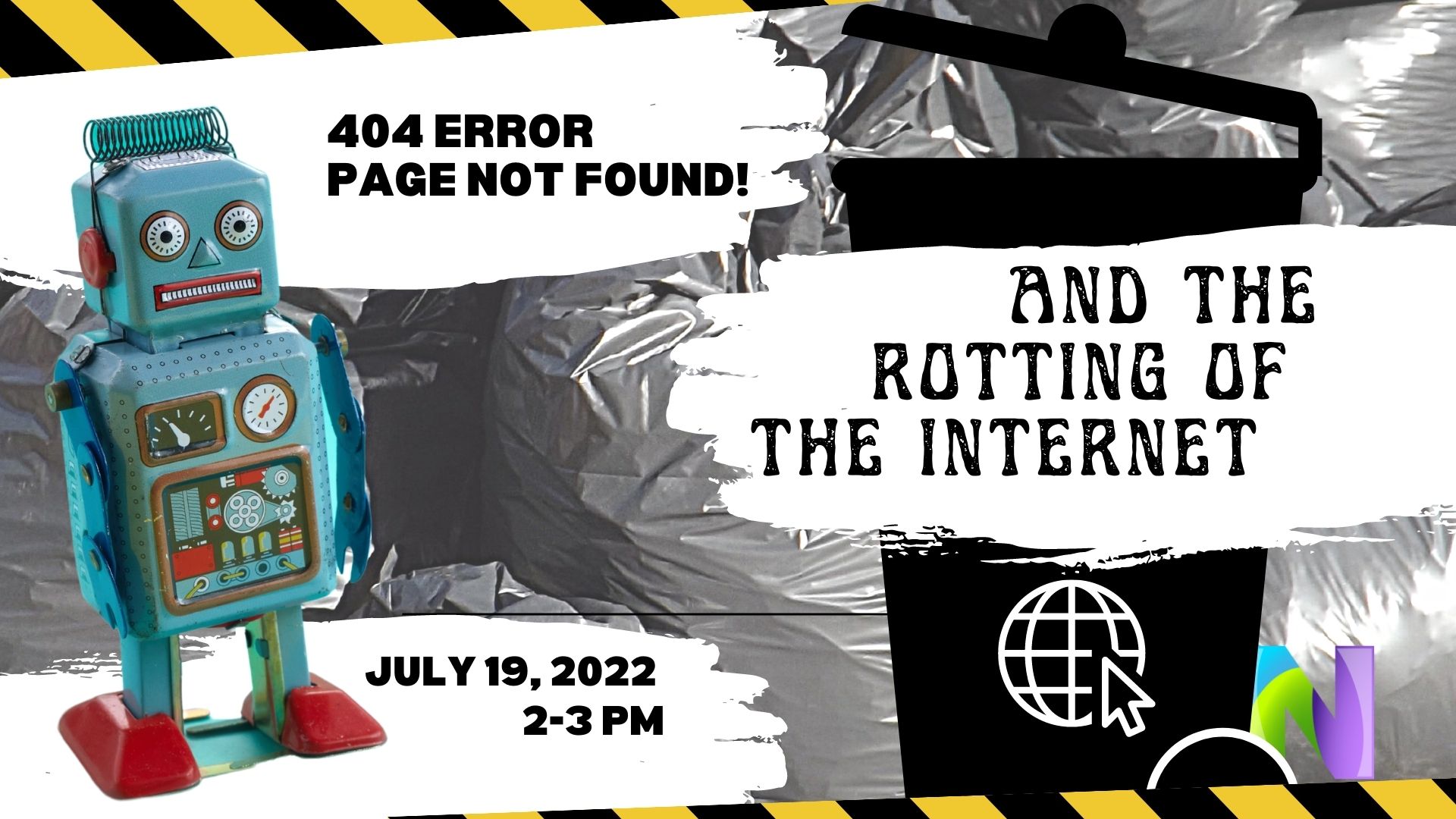 The Internet is rotting! Every day millions of links from websites, PDFs, and search engine results become broken un-resolving 404 messages. This isn't a new problem. The Internet has always been a sea of websites that come and go as servers age, businesses change priorities and new information arises. Our dependence on access to information that exists primarily online has changed. A constantly shifting sea of broken links represents a potential loss of human knowledge in a world where consistent access to knowledge is critical.
Can this knowledge be preserved? How does the dominance of social media and corporate control of the Internet impact what knowledge is available?
This session will discuss:
• 'Link Rot' and 'Content Drift' – definitions and their causes.
• Academic work currently assessing the problem.
• Initiatives underway to preserve the Internet.
About the presenter:
Chuck Henry is the Integrated Technologies Coordinator at the Northern New York Library Network. A former NYS certified teacher, Chuck routinely provides professional development and software training to teachers, librarians and administrators in the North Country region. As Technical Project Lead, he manages the newspaper digitization process, provides server maintenance, and web development for the NYS Historic Newspaper Project. Chuck also serves as primary web developer for the newly redesigned NY Heritage.
Free to NNYLN & ESLN Members. This webinar will be held on Zoom Webinar; registration is required.
All attendees will receive a certificate of attendance for one hour of CE credit. This webinar will be recorded.
We are committed to offering inclusive, diverse, and equitable services to all of our members. To request specific accommodations, please contact NNYLN at least five business days ahead of the program you'd like accommodations for.
Jul 27 2022 : Network Services Tour for New Members –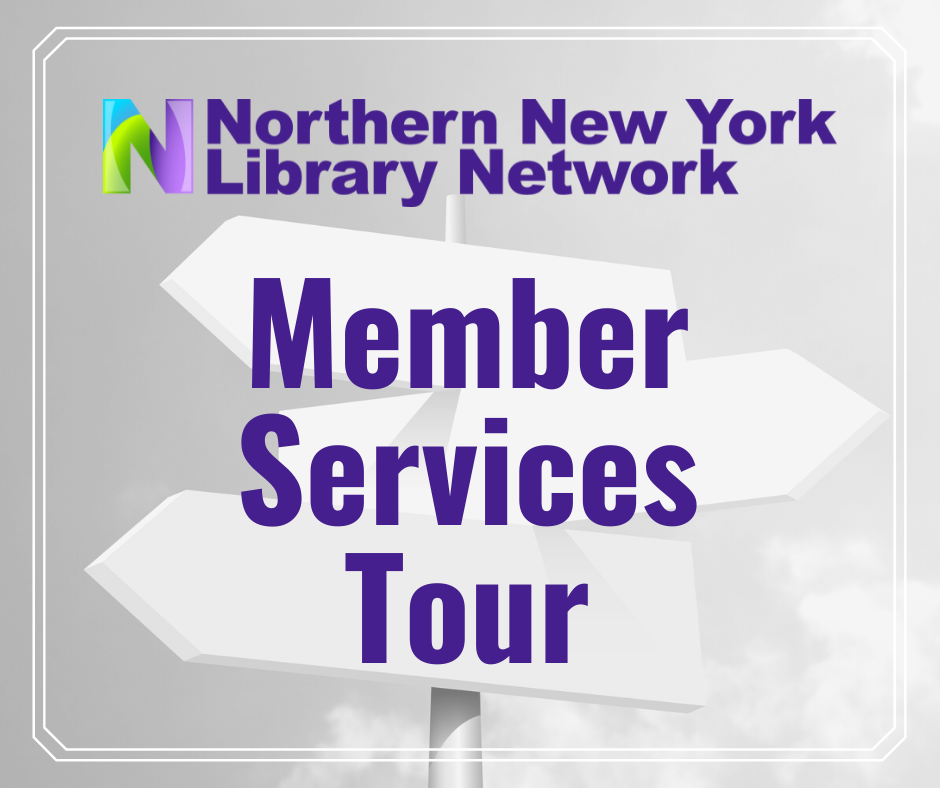 Are you a new member of the Northern New York Library Network or a new employee at a member organization?
We invite new members and new member employees to register for our upcoming services tour for an overview of Network resources on Wednesday, July 27 at 2:00 pm.
Join to confirm that you're not missing out on something useful!
Use the link to register and a Zoom confirmation email will be sent to you.
Archived Presentations
Please click here to view presentations from previous classes.