Upcoming Continuing Education Classes
These are webinar and traditional classes offered by the Network and other members of Empire State Library Network. Please see each class description for more information about class location and registration.
Feb 2020
Feb 27 2020 : DueNorth User Group Meeting –
This new group will meet 2-3 times per year to communicate about regional ILL and keep items moving smoothly throughout the North Country, share DueNorth tips, questions, and establish preferred practices. Users should come to this first meeting familiar with DueNorth Guidelines.
Register to be sure to receive accompanying procedures prior to the meeting and plan to participate in discussion.
Mar 2020
Mar 17 2020 : [WEBINAR] Creating a Culture of Cybersecurity in Your Organization (NCLS) –
Presented by Todd Battista & Joe Thomas
Both organizations and individuals face cybersecurity challenges daily.  Our webinar will help you:
Identify your organization's "Crown Jewels"
Protect what's important
Be able to detect security problems
Always be prepared!
This is a North Country Library System program.
Mar 20 2020 : [Webinar] Intro to the Empire ADC Finding Aid Repository –
Join us for an onboarding webinar on the Empire Archival Discovery Cooperative (Empire ADC), a centralized online finding aid repository and index that will allow for the discovery of New York State's vast and varied archival holdings through a single portal. During this webinar, you will learn about the EADC, how to use it, and how to participate.
Attendees are encouraged to view the Finding Aid Basics: An Introduction to DACS webinar from the Documentary Heritage and Preservation Services for New York (DHPSNY).
Presenter Jennifer Palmentiero from Southeastern NY Library Resources Council has worked on developing the Empire ADC and will be able to answer all of your questions.
Registrants will be sent Zoom meeting invitation prior to the March 20th presentation.
Apr 2020
Apr 16 2020 - Apr 17 2020 : The X Factor: Enhancing the Library Experience Conference – Lake Ontario Conference Center
The user experience plays a critical role in an academic library's success. The conference will begin with the staff of ACRL's Project Outcome leading a hands-on pre-conference focusing on understanding and communicating the real impact our library programs and services have. Keynote speakers will continue the discussion on user experience by addressing changing student and user demographics as well as designing with a focus on the user.
CALL FOR PROPOSALS IS OPEN!
We invite all librarians and library staff to submit proposals for conference presentations, posters, and/or lightning talks. If you are submitting multiple proposals please complete a separate form for each.
Relevant topics include:
Online Experience
Website Design
Service Design
Space Design
Universal Design
Assessment (of websites, services, spaces, etc.)
Accessibility
Ethnography in Libraries
Design Thinking/Personas/Scenarios
Supporting Diversity and Inclusivity through Design
Propose your own topic!
Sponsored by the Empire State Library Network.
Apr 20 2020 : Your #LibraryStory: Engage Your Community by Communicating Your Impact (NCLS) – North Country Library System Watertown, NY 13601
Presented by Matt Corey with Guest Speaker Megan Mack, Producer for "Connections" with WXXI Broadcasting Council
You know the programs and series provided by your library are valuable assets to the community, but how can you better communicate that value and connect with current and future patrons?  While the importance of social and digital media continues to rise, traditional broadcast and print media remain effective methods for reaching large audiences.  This presentation will explore the nest tools and practices for engaging your community.  From press releases and newsletters, to social media strategies, to pitching to journalists in a variety of media, you will learn how to customize your strategy for shaping and sharing your library stories.  This presentation will also include hands-on exercises that incorporate group discussions and brainstorming.
Register Here (In-person, Watertown)
Attend the event in-person at the North Country Library System in Watertown or register for one of two video conference sites:
This is a North Country Library System program.
Apr 20 2020 : DIY Step by Step: Infographics & Newsletters (NCLS) – North Country Library System Watertown, NY 13601
Presented by Celicia Robbins, Annie Porter Ainsworth Memorial Library
Infographics and newsletter are essential to engage patrons, volunteers, and politicians in the success of your library  However, creating engaging infographics and newsletters can be a very daunting task.  In this class, you will learn how to utilize the programs already on your computer and FREE online websites to create professional projects.  Learn the pros and cons of free, per download or subscription-based graphics.  Please bring basic statistics about your library (patron visits, checkout numbers, programming number, etc.) as you will be able to create a simple infographic during class with step by step instructions.
This is a North Country Library System program.
Apr 24 2020 : High School to College and Beyond Educator's Lab 2020 –
Description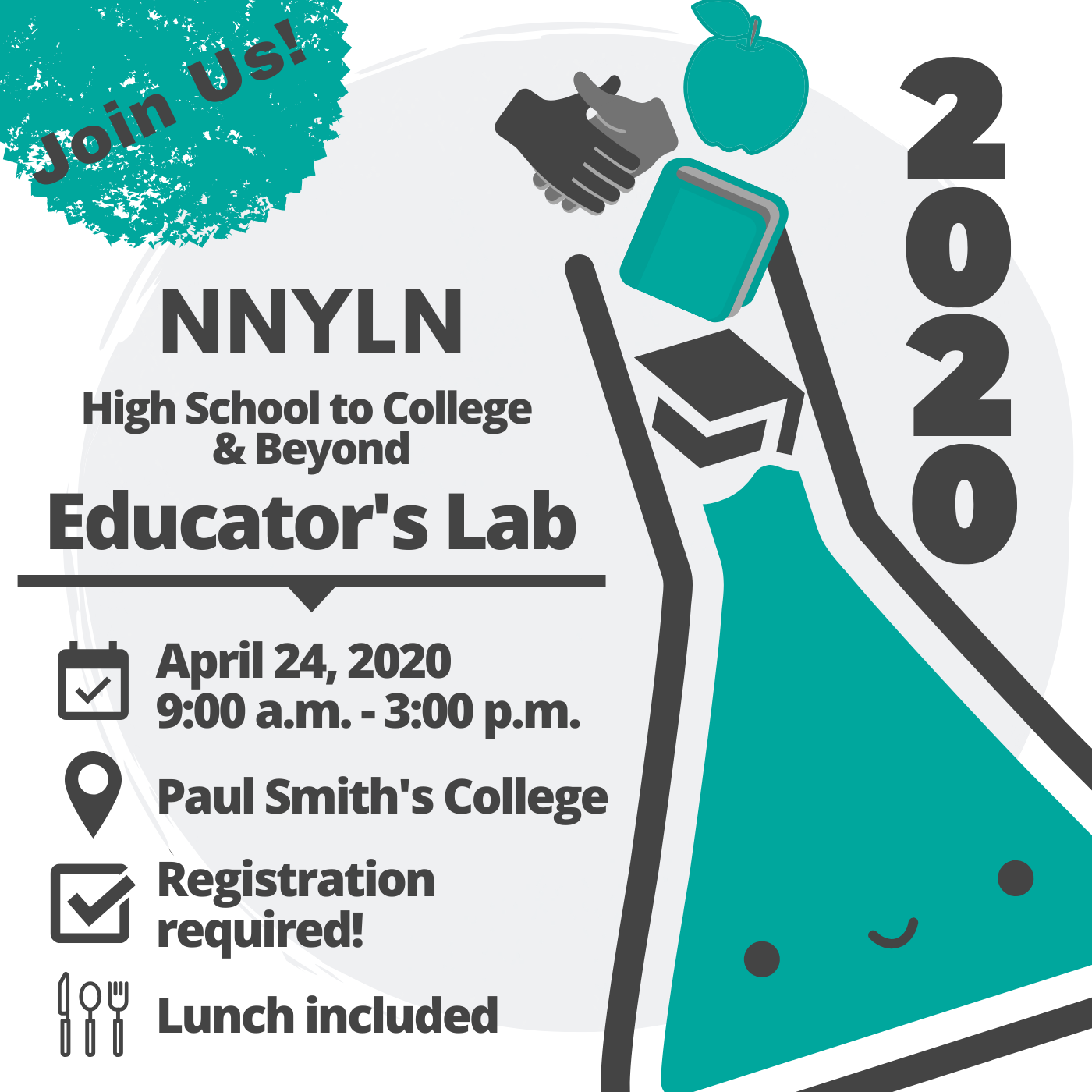 Transition can be difficult for all of us.  Add in other factors like a move from home, newly found independence, and the freshly acquired status of "adult", which all compound the stress of transitioning from high school to college.  As educators and librarians, how can we best prepare and support our students as they move from high school to college?
Jen Cannell, President of the New York Library Association and Director of the Graduate School Library Media Program at St. John Fisher College will build on her experiences working with students from sixth grade through graduate school.  Jen draws on her years as a middle school librarian, school library system director, college faculty, and mom of two college-aged children of her own. Participants will explore ways in which we can all work together using the Empire State Information Fluency Continuum to seamlessly help all students succeed.
The morning keynote concludes with a reactionary panel comprised of librarians, faculty, and a student representative. The afternoon centers on a collaborative activity with Dr. Cannell utilizing the Empire State Information Fluency Continuum.
This free program begins with registration at 9:00 a.m. and includes morning refreshments and lunch. Keynote will begin at 9:30 a.m.
Registration hosted through FEH BOCES My Learning Plan.
---
About Jennifer Cannell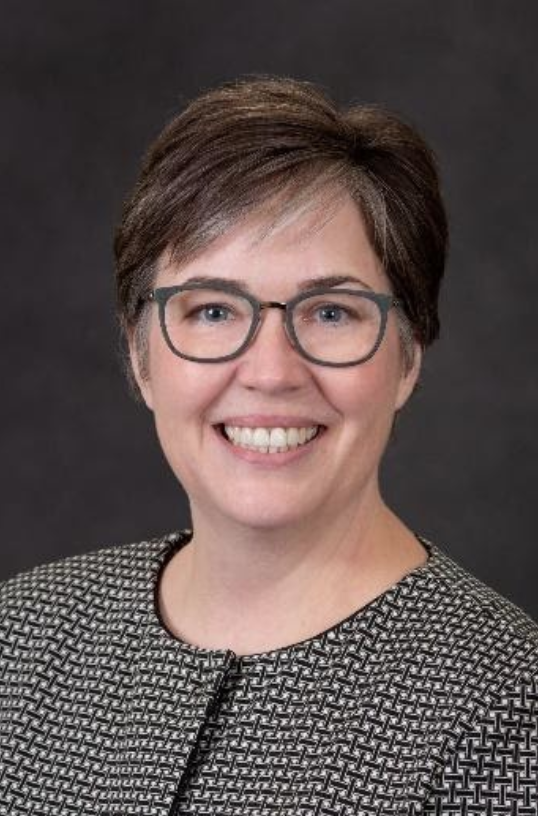 Dr. Jen Cannell recently returned to her hometown of Rochester, NY to serve as Professor and Director of the Graduate School Library Media Specialist Program at St. John Fisher College.  Jen received her Doctorate in Educational Leadership from The Sage Colleges in Albany, her Master of Library Science from Syracuse University, and her Bachelor of Arts in Sociology/Special and Elementary Education from Nazareth College.  Jen has worked as a middle school librarian and a School Library System Director. She is the current President of the New York Library Association and received the Distinguished Service Award from the School Library Systems Association and Teacher of the Year Award from Martha Brown Middle School.  Jen enjoys challenging work and seeks opportunities to feed her passion for continuous learning.
---
May 2020
May 14 2020 : Crisis Communications for Nonprofits – Northern New York Library Network Office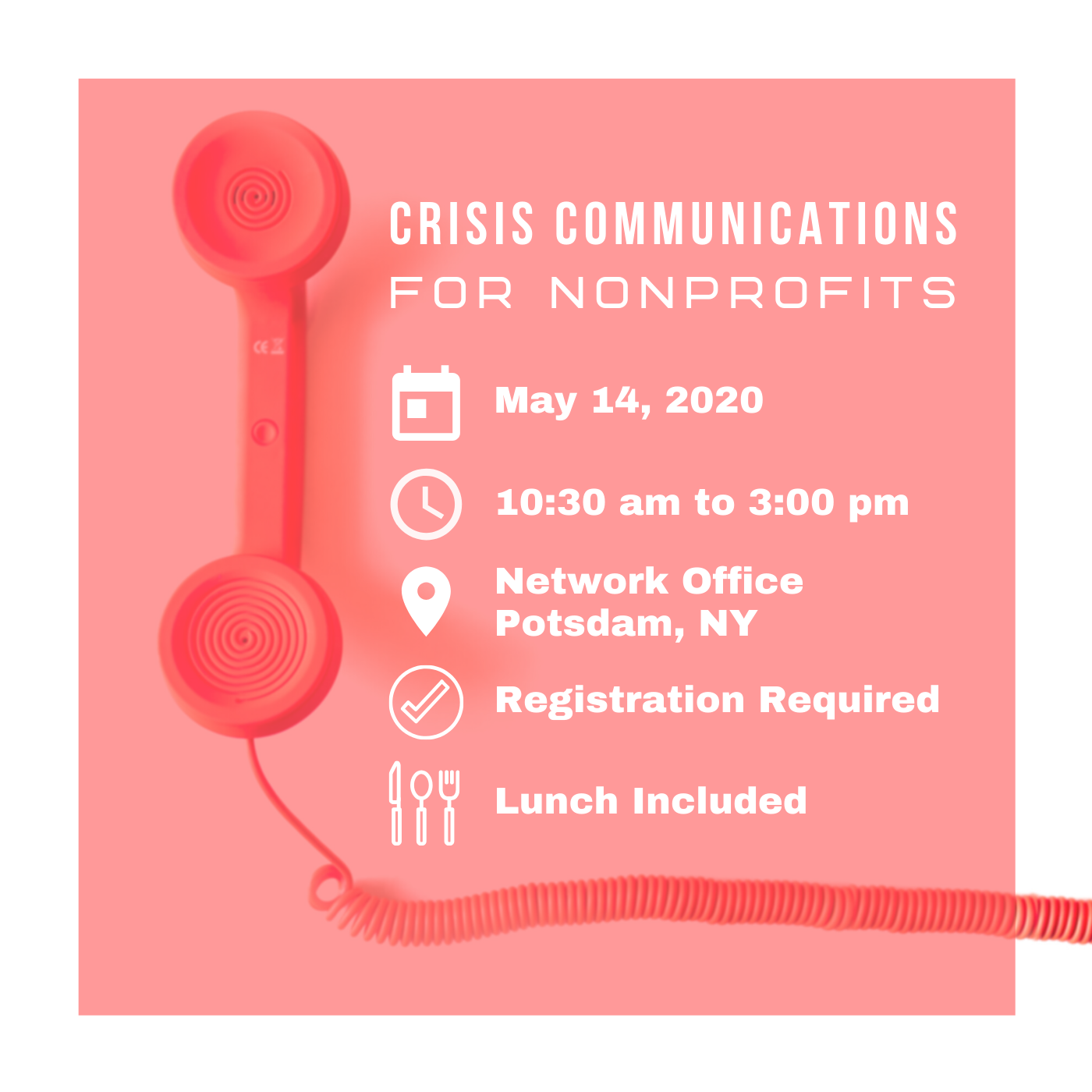 Description
Crisis communications consultant and interim chair at the Newhouse School of Public Communications at Syracuse University Michael Meath will lead a free workshop designed to provide participants with a simple formula to follow to help preserve their organization's reputation during its most critical hours.
The world of crisis communications has changed dramatically. People no longer wait for organizations to put together lengthy responses that explain and justify their actions. At the same time, without thoughtful, careful responses a crisis can grow worse with great velocity. "Crisis Communications for Nonprofits" is a free workshop that will give organizations an actionable plan to properly and appropriately handle the unexpected.
Learning Objectives
Following this workshop, participants will:
1. Recognize the different types of crises and how each has the ability to impact their organization's reputation;
2. Understand the difference between issues management and crisis management and communications, and how organizations can prepare to manage each;
3. Learn the five (5) key strategies to effective crisis communications, and practical examples of each.
Presenter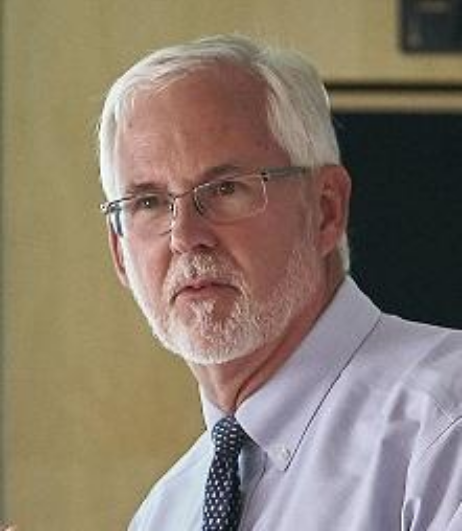 Michael Meath
Interim Chair & Professor
S.I. Newhouse School of Public Communications
Syracuse University
Over the last thirty-five years, Professor Meath has worked with hundreds of entrepreneurs, CEOs, boards of directors and legal counsel from a wide variety of organizations around the United States, who have looked to him for his strategic insight related to government and public relations, crisis communications and reputation management.
In 2014, he sold two businesses – one based in Washington, DC, and a second company based in Syracuse. He continues to work as a consultant to a select number of high-profile clients around the country, and is often sought after to speak at conferences and meetings across a wide variety of industries. Since 2006, Professor Meath has taught public relations management, ethics, and crisis communications at Syracuse University's Newhouse School and McMaster University in Hamilton, Ontario. He currently serves as interim chair of the Public Relations Department at Newhouse.
He holds a master's degree in communications management from SU's Newhouse School, and a bachelor's degree in business management & economics from the State University of New York. Professor Meath is He serves on several non-profit boards across Upstate New York, and is an FAA certified private pilot. Learn more at www.michaelmeath.com.
2019
May 19 2020 : Library Management for Directors (NCLS) – North Country Library System Watertown, NY 13601
Presented by Susan Mitchell, North Country Library System
Calling all library directors—or anyone interested in becoming one! Round out your existing skillset with this introduction to library management.
We'll cover the core skills you'll need to recruit and manage staff, understand your role in library governance, develop policies that align with best practices, and make sure the library is telling its story to the community and to legislators. We'll also address important planning topics, such as assessment of library services, budgeting and developing a strategic plan.
There will be plenty of support materials and worksheets available to help you put your new skills into action. Join us!
Register Here (In-person, Watertown)
Attend the event in-person at the North Country Library System in Watertown or register for one of two video conference sites:
This is a North Country Library System program.
Jun 2020
Jun 30 2020 : Libraries and Legal Issues (NCLS) – North Country Library System Watertown, NY 13601
Presented by Susan Mitchell with Guest Speaker Stephanie Adams, Lawyer
The popular Ask the Lawyer service which is sponsored by the Empire State Library Network is staffed by Buffalo attorney Stephanie "Cole" Adams, who first developed a deep connection to libraries working as a page, then clerk, at her hometown library in New Hartford, NY. Ms. Adams went on to work at the libraries of her Alma Maters, Hampshire College, and SUNY Buffalo School of Law. She served for over 10 years as the in-house counsel at Niagara University, in Niagara Falls, NY. An attorney admitted to practice in both the state and federal courts of New York, Ms. Adams has extensive experience with the issues confronting information professionals. Ms. Adams works closely with WNYLRC and other library councils to craft useful replies to member library questions. Stephanie will spend the day at the NCLS office in Watertown conducting workshops and hosting an open forum Q & A session. We'll put out a call for any legal questions you may have before the big event.
*Time to be determined 
This is a North Country Library System program.
Archived Presentations
Please click here to view presentations from previous classes.