Upcoming Continuing Education Classes
These are webinar and traditional classes offered by the Network and other members of Empire State Library Network. Please see each class description for more information about class location and registration.
Dec 2019
Dec 11 2019 : Become a TECH HERO and a POWER COMMUNICATOR: Getting to Know the New Tech-Talk Database Webinar Series –
Webinar 3: Communications Skills e.g. Persuasion, Leading, Power Words.
Final webinar in series.
Date/Time: Wednesday, December 11, 2:00 pm
Location: Online via Zoom
Audience: Library/museum/archives employees, trustees and volunteers who want to learn about TechTalk's new database.
Session Length: one hour (40 minutes training; 20 minutes questions)
Outcomes:
You'll be able to work more effectively and productively with Office documents (Word, Excel, PowerPoint) so that your output appears professional.
You'll gain self-confidence which will strengthen your work performance.
You'll feel more knowledgeable, capable, and willing to assist colleagues and patrons/students.
Presenters:
Linda Keefe and Deb Davis have published Tech-Talk for over 23 years, reaching librarians of all types and educational support organizations across the nation. Their introduction to the library industry began in 1996 at the Brooklyn Public Library where they created the Technology Advocate program, training 120 staff in 60 branches, reducing the IT Help Desk average response time of tech reps from 17 days to 3 days, within the first three weeks of the six-week training. Deb has a BS in Human Environmental Science, with a minor in Business. Linda has a BS in Education and an MBA in International Marketing.
As technology communicators, they blend essential workplace skills (Office Suite, Internet, and Interpersonal Communications) into articles, videos, and database activities that allow you to be life-long learners, developing innovative ways of working independently and with colleagues.
Registration:
Attend one, two or three sessions. When you sign-up you'll receive a pre-webinar survey so that you can choose the specifics you'd like to have covered in the sessions. The webinars will be tailored to your responses. Register here once.
TIP: If you're not a member of one of the sponsoring ESLN councils, you'll be given access to the Tech-Talk Database for a limited time to "test drive" it and reinforce what you learn in the webinars. For any questions, contact your regional Council CE Coordinator or Linda@Tech-Talk.com, 941-355-2092.
This webinar is free, but registration is required.
Jan 2020
Jan 7 2020 : HS to College Interest Group Meeting –
Join us for our HS to College Interest Group meeting. Click here to view the agenda.
Please follow this link to join the Zoom meeting: https://zoom.us/j/229062578
A reminder email will be sent out to those who registered.
Jan 30 2020 : [Webinar] Primer on Legislative Visits –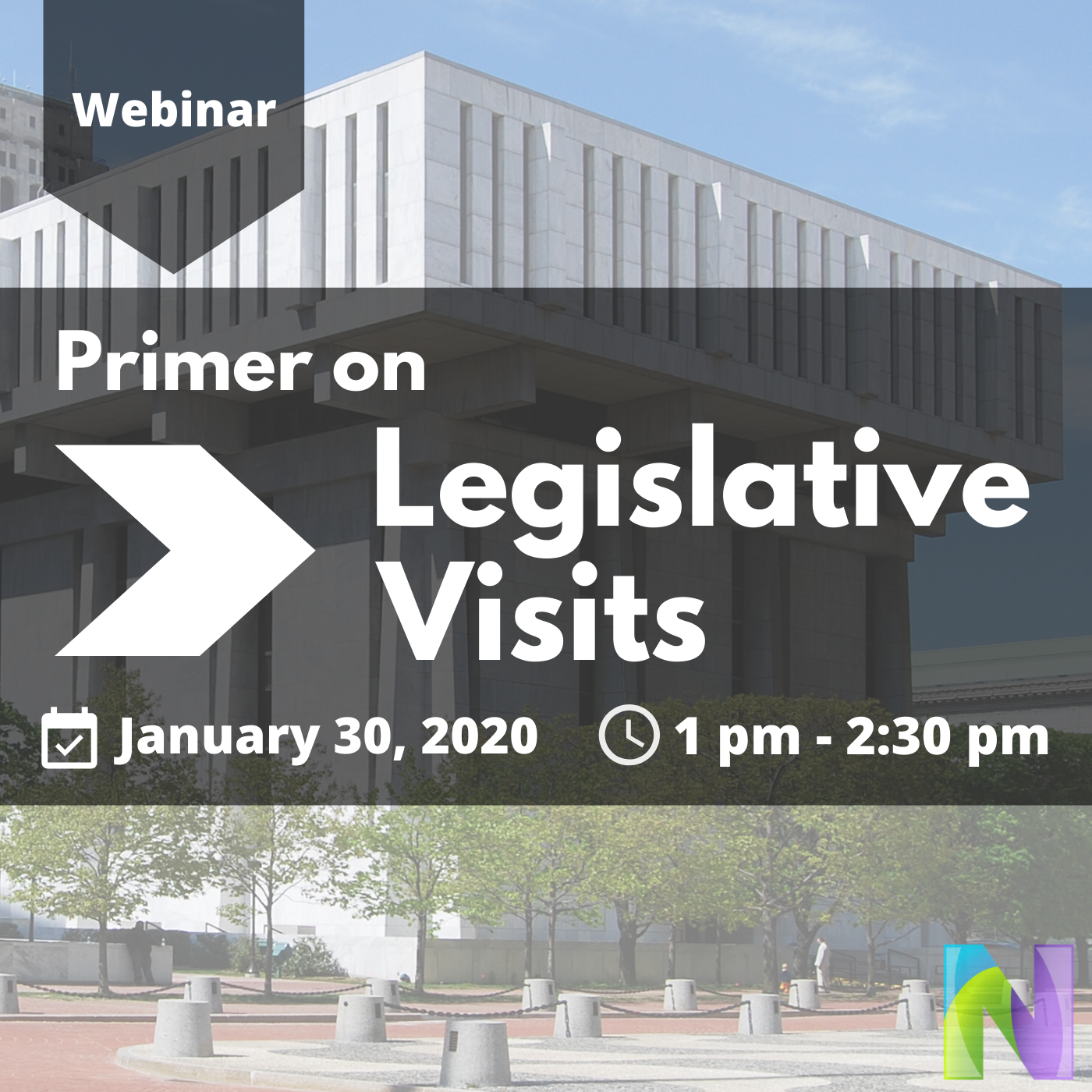 Description:
In preparation for Library Advocacy Day, the Primer on Legislative Visits Webinar will outline the legislative players and process, explain why contact with legislators is important, and share how to prepare for, conduct, and follow up on legislative visits.
Learning Outcomes:
Gain knowledge on how an idea can become a law and who is involved.
Know how to prepare for, conduct, and follow up on legislative visits.
Understand the importance of participation in the legislative process for libraries in NYS, other organizations, and daily life.
Who should attend:
Library staff, friends, trustees, supporters who have vested interest in library advocacy or plan to attend Library Advocacy Day.
Presenter:
Jery Y. Huntley
---
This webinar is free for NNYLN and ESLN members but registration is required. A link to the webinar will be emailed to registrants.
Apr 2020
Apr 16 2020 - Apr 17 2020 : The X Factor: Enhancing the Library Experience Conference – Lake Ontario Conference Center
The user experience plays a critical role in an academic library's success. The conference will begin with the staff of ACRL's Project Outcome leading a hands-on pre-conference focusing on understanding and communicating the real impact our library programs and services have. Keynote speakers will continue the discussion on user experience by addressing changing student and user demographics as well as designing with a focus on the user.
CALL FOR PROPOSALS IS OPEN!
We invite all librarians and library staff to submit proposals for conference presentations, posters, and/or lightning talks. If you are submitting multiple proposals please complete a separate form for each.
Relevant topics include:
Online Experience
Website Design
Service Design
Space Design
Universal Design
Assessment (of websites, services, spaces, etc.)
Accessibility
Ethnography in Libraries
Design Thinking/Personas/Scenarios
Supporting Diversity and Inclusivity through Design
Propose your own topic!
Sponsored by the Empire State Library Network.
Archived Presentations
Please click here to view presentations from previous classes.