Join us for the Network's 57th Annual Meeting on Thursday, May 5, 2022.
Agenda items include staff introductions and network updates, acknowledgments of Network board members, and announcement of this year's recipient of the prestigious Award for Excellence in Library Service.
This year, members are invited to learn from Michael Norton and Elizabeth DeYoung in a presentation called, "Nurturing the Wellbeing of Small Town America – One Library and One Town at a Time."
A host of pressing challenges face libraries in this 'late-pandemic' period – political and societal fragmentation at levels not seen in over a century, long-run declines in library usage, the devastating impacts the pandemic has wrought on young children's literacy development, the creeping displacement of corporeal with digital content in libraries, and an urgent reminder of the critical role language acquisition and reading play in human development and participation in contemporary society. Where and how should libraries focus their efforts to meet the challenges of their communities and ensure the long-term viability of their institutions?
Dr. Michael Norton, Chief Policy Analyst at Reinvestment Fund, and Dr. Elizabeth DeYoung, Research Scientist at the University of Pennsylvania's Center for Guaranteed Income Research, recently completed a national study of the diverse ways libraries can promote different dimensions of social wellbeing. The report, Understanding the Social Wellbeing Impacts of the Nations Libraries and Museums, finds libraries in small towns and rural communities often behave in ways that highlight the immediacy of the interdependence of personal and institutional wellbeing in their communities.
Please join our conversation at the Northern New York Library Network's Annual Meeting to hear about findings from this work and opportunities to expand and refine the ways we talk about the critical role libraries play in broader networks of support in their communities.
About the presenters: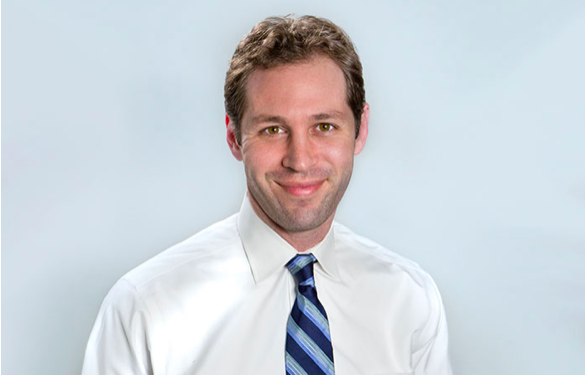 Dr. Michael Norton serves as Chief Policy Analyst at Reinvestment Fund, a mission-driven financial institution that brings financial and analytical tools to partnership that work to ensure that everyone has access to essential opportunities: affordable places to live, access to nutritious food and health care, schools where their children can flourish, and strong, local business that supports jobs. Between 2015 and 2021 Dr. Norton led two exploratory studies in partnership with the Institute of Museum and Library Services to examine the diverse ways the nation's libraries and museums support and enhance the quality of life in their communities. In addition to his work with libraries and museums, Dr. Norton has led a diverse range of studies examining real estate and mortgage markets in cities across the country; access to healthy food and high-quality childcare; educational reform initiatives at the school, district, and state levels; and he currently serves as co-principal investigator of a guaranteed income study among TANF beneficiaries in Philadelphia. He also teaches at the John Glenn College of Public Affairs at The Ohio State University. As a trained sociologist his orientation to research is grounded in a commitment to the importance of place and understanding how 'where you live' informs the interpersonal and institutional connections that make our lives what they are.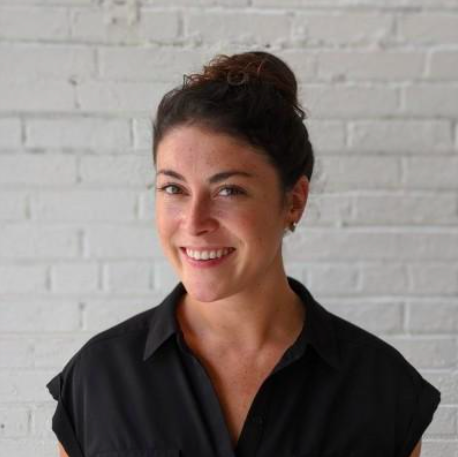 Dr. DeYoung is a Research Scientist at the University of Pennsylvania's Center for Guaranteed Income Research, where she uses qualitative and mixed-methods to evaluate the effects of guaranteed income (GI) pilots in cities across the US. This includes exploring the impact of GI on paid and unpaid caregivers, and the intersection between GI and economic mobility. As a trained anthropologist, her research interests lie in connecting place-based and community-level insights with policy and practice. 
Prior to her appointment at the Center, she was awarded a Mellon/ACLS Public Fellowship, a national post-doctoral program for recent PhDs working in the applied research sphere. As a Fellow at Reinvestment Fund in Philadelphia, she contributed to an exploratory study in partnership with the Institute of Museum and Library Services on the ways in which libraries and museums support social wellbeing in their communities. Dr. DeYoung's other research initiatives at Reinvestment Fund straddled multiple social policy domains, including housing security and eviction prevention.
Dr. DeYoung earned a PhD at the Institute of Irish Studies, University of Liverpool, where her work examined politics, planning and community development in post-conflict Northern Ireland. She also received an MA in Irish Studies from Queen University Belfast and a BA in International Affairs and Modern Languages from Northeastern University. She has published several peer-reviewed pieces and policy briefs, and her first monograph with Liverpool University Press is forthcoming in 2023.