Thanks to NNYLN's Professional Development Program, I attended the annual national meeting of the Music Library Association (MLA), held this year in St. Louis, Missouri. As the director of Crane Music Library at SUNY Potsdam, I represented the North Country in a meeting of over 400 librarians, including those from the Library of Congress, Sibley Music Library at the Eastman School of Music, the University of Indiana, the Rock and Roll Hall of Fame Library and Archives, and the Institute of Jazz Studies at Rutgers University, among other national collections.
For this year's conference program, diversity was the overarching theme, including the composers and musicians whose materials are collected by music libraries, and the employees who work in them. Diversity was chosen as the theme in view of the recent "travel advisory" issued by the NAACP in 2017 in response to the systemic racism in Missouri. Many of the presentations featured local African American musicians or held discussions about their impact on culture and library workplaces.  
My primary obligation was to preside as Coordinator of the meeting of the Black Music Collections Interest Group. Twelve librarians gathered together for an hour and discussed the collections and topics pertaining to all aspects of African American musical creativity, whether of composers such as Scott Joplin (whose home is maintained as a historic site in St. Louis) and Florence Price, or of jazz musicians (such as Sonny Rollins, whose materials have been acquired by the New York Public Library) and other improvisers.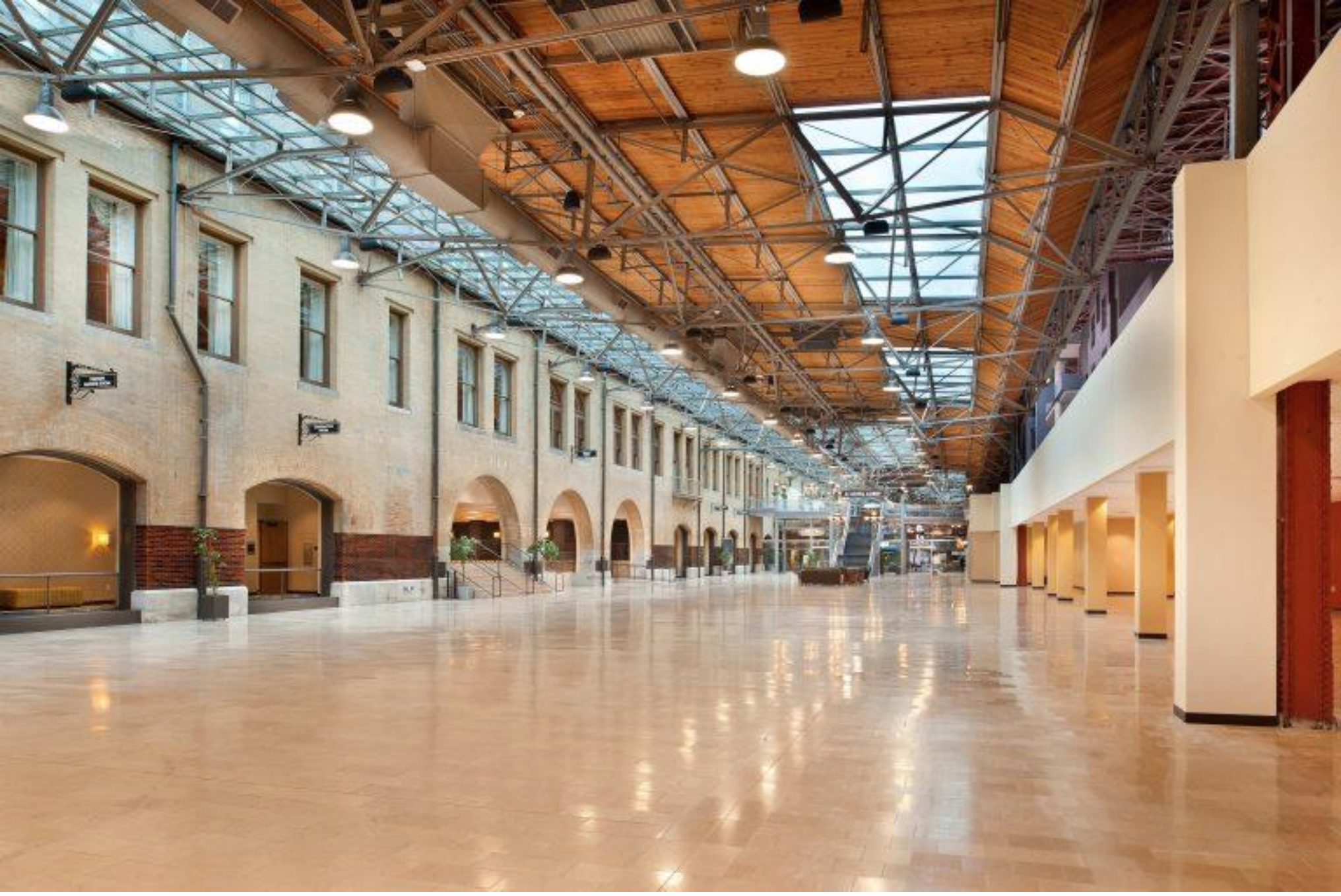 One regular feature of the MLA meeting is the exhibit hall, where companies, vendors and dealers set up booths and tables for library members to visit. This year, the hall was set up in the midway of the conference hotel (a refurbished historic city train station – see picture above). In the exhibit hall, I met face-to-face with the representatives I usually talk with on the phone, including Naxos Music Library, Berlin Philharmonic Digital Concert Hall, Theodore Front, and RILM Abstracts. I also acquired a number of flyers and catalogs from publishers for their latest books.
I will be glad to talk with NNYLN members about collecting music, whether for public or academic libraries, or for big, small, or "good-sized" collections. My contact information can be found here.
 Article written and submitted by Edward Komara, Crane (Music) Librarian at SUNY Potsdam.