Map Unavailable
Date/Time
Date(s) - May 20 2021
2:00 pm - 4:00 pm
Categories
As part of our annual meeting, we'll recognize our outgoing and incoming members of the Board of Trustees and announce the recipient of the Excellence in Library Services Award!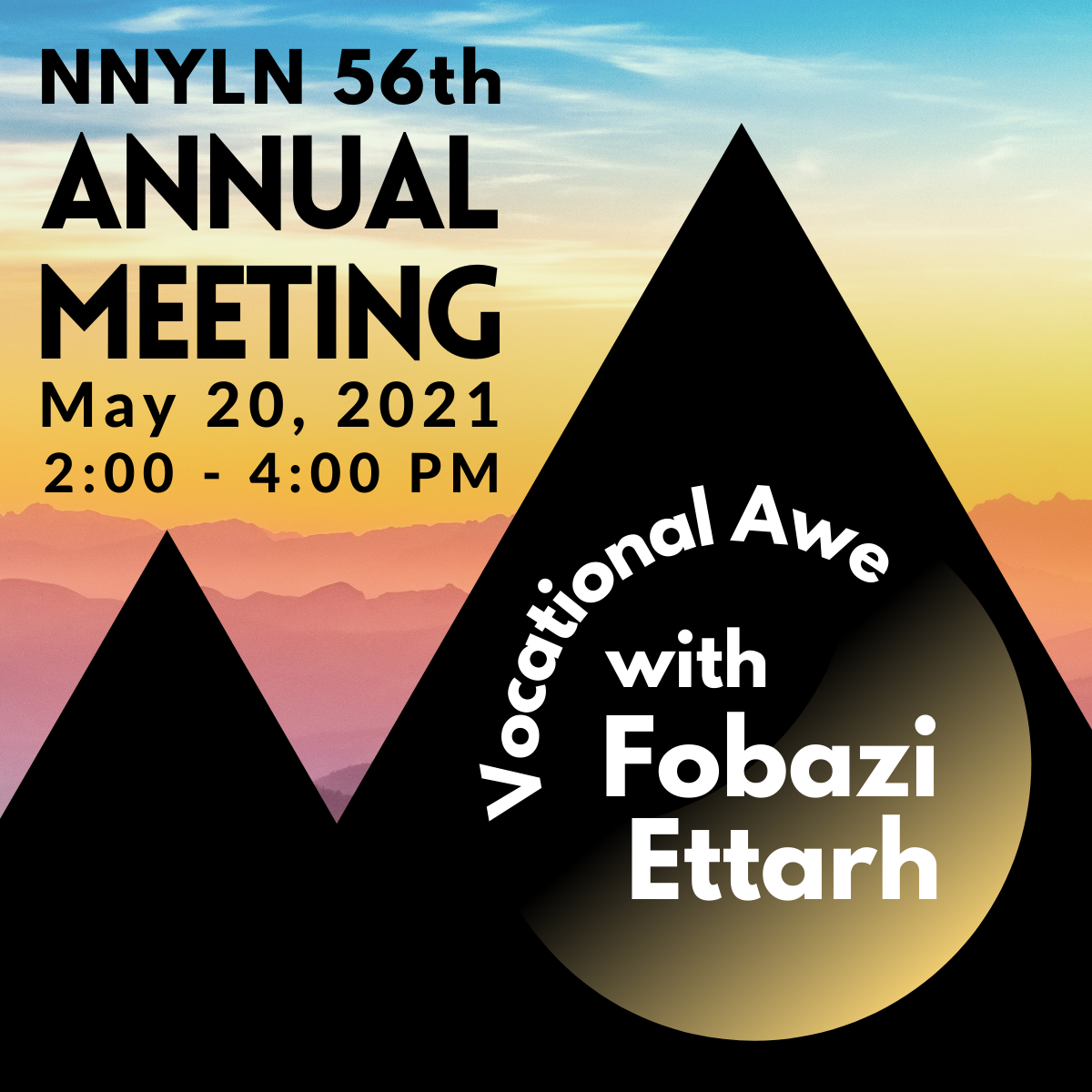 This year's meeting features special guest speaker Fobazi Ettarh who will introduce her work on "Vocational Awe" in a presentation titled If You Do What You Love, You'll Never Work a Day in Your Life! "Vocational Awe" is a term she coined for describing "the set of ideas, values, and assumptions librarians have about themselves and the profession that result in notions that libraries as institutions are inherently good, sacred notions, and therefore beyond critique." Confronting systemic biases and working towards equity involves editing the narrative about our work. That is a social process that we must do together.
Following her presentation, we will have small group reflection after which we will reconvene and have a closing conversation.
A BIPoC only space for Black, Indigenous, and People of Color attendees is available as well as an alternate space for those who do not wish to participate in the reflection portion. It is our wish is for everyone to feel comfortable in the space they choose.
After attending this program, participants will be able to:
Identify vocational awe and its effects on librarianship.
Recognize and interpret the various implicit and explicit methods of enacting vocational awe within the organization/workplace.
Understand that whiteness plays a role in librarianship.
Identify how it affects workplace norms and culture.
Construct methods of decolonizing and reducing vocational awe in their lives/workplaces.
About Fobazi:
Fobazi M. Ettarh is currently the Undergraduate Success Librarian at Rutgers Newark. A school librarian by training, she specializes in information literacy instruction, K-12 pedagogy, and co-curricular outreach. Her research focuses on the decolonization of white supremacy in librarianship. She is the creator of the open-access video game Killing Me Softly: A Game About Microaggressions, which leads the user through the personal and professional effects of ongoing microaggressions. Recently, she coined and defined the concept of vocational awe, as seen in the article Vocational Awe: The Lies We Tell Ourselves. She is a 2020 Library Journal Mover & Shaker and author of the blog WTF is a Radical Librarian? Which examines the intersections of librarianship, labor, identity and diversity.