Map Unavailable
Date/Time
Date(s) - Jan 20 2022
2:00 pm - 3:00 pm
Categories
Description: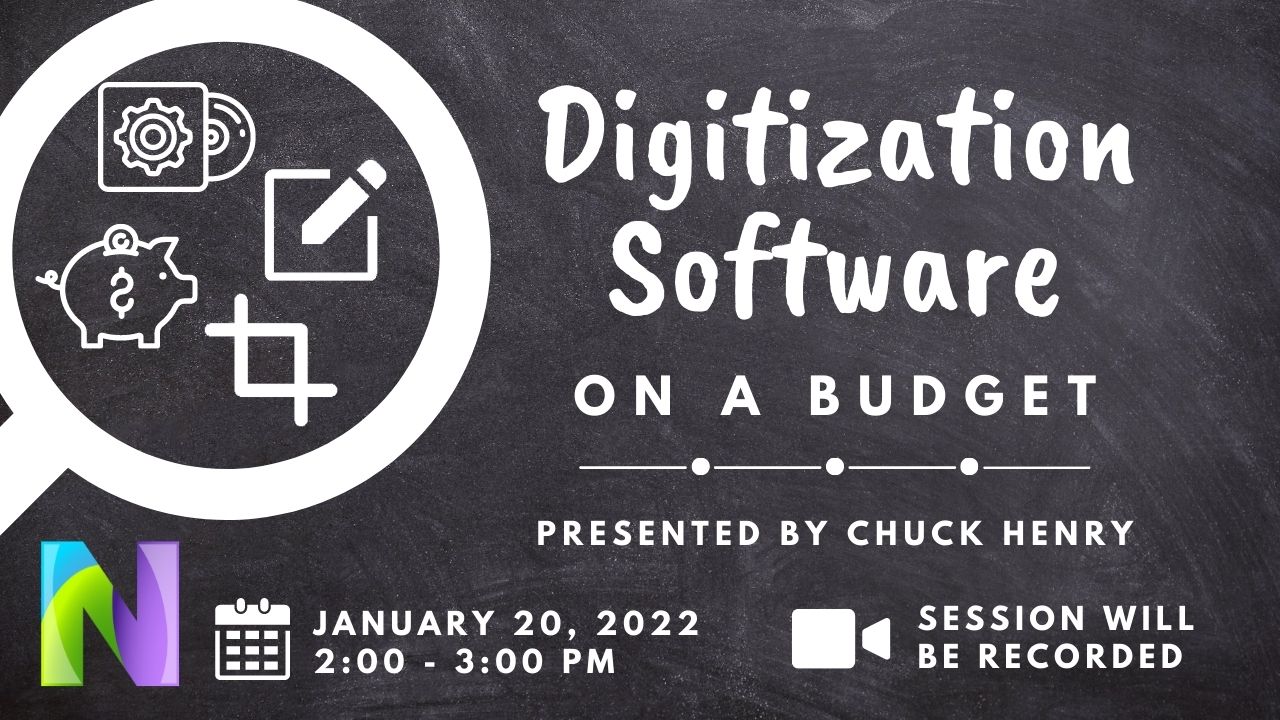 It's a lot of pressure! The Future is here and you see your very historically valuable, very interesting collection wallowing without so much as a single visitor in 2020! You want (NO! NEED) people to see these wonderful things!
The answer, when you talk to colleagues, is digitization.  Well, that's great! That's doable! I've got a scanner from a previous grant but nobody's used it in years. I'm going to need new software! I love Adobe!
Stop! Before selling your soul for an Adobe Creative Suite yearly subscription let us suggest some alternatives to help you get the job done without spending your entire budget on software that does more than you'll need! You wouldn't buy Ferrari to take the kids to school, why subscribe to Adobe Photoshop just to crop and resize images?
In this virtual session we'll review free, Open Source, and inexpensive (cheap!) software that'll breathe new life into your old scanner and allow you to make edits to a single image or thousands at a time! Also if you've got a particular favorite piece of software you've used that we've not mentioned we'll take time for you to share!
Chuck Henry is the Integrated Technologies Coordinator at the Northern New York Library Network. A former NYS certified teacher, Chuck routinely provides professional development and software training to teachers, librarians, and administrators in the North Country region. As Technical Project Lead, he manages the newspaper digitization process, provides server maintenance, and web development for the NYS Historic Newspaper Project. Chuck also serves as the primary web developer for the newly redesigned NY Heritage.
This session will take place online via Zoom and will be recorded – please register to ensure you receive a link.
Closed captioning provided.