Model Testing
Community-Based Participatory Research
A MODEL
is a description used to help visualize and describe (including mathematically) something that cannot be directly observed.
Together we can discern how the library fits into the various networks and systems in your town.
No previous research experience is needed in order to partner with this project as a model tester and local researcher. With curiosity about the wellbeing of people in the library's community, a belief that every person has value, and a desire to be reflective and inquisitive, a person can succeed as a model tester.
→ Invited model testers will get an email from lincs@nnyln.org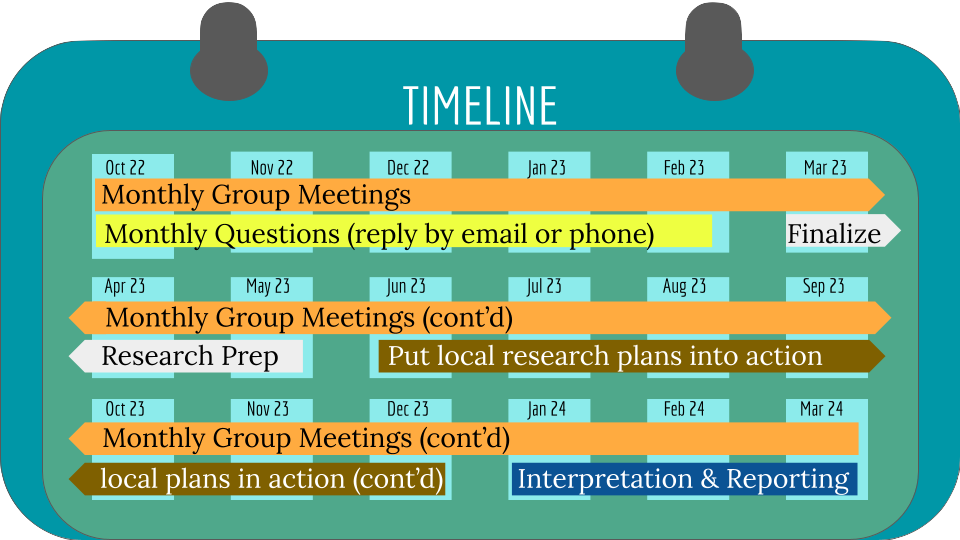 October '22 – March '24 (18 months)
Meet monthly in community type groups of 7-8 model testers
October '22 – March '23 (5 months)
Respond to one or two big thinking questions each month
March '23 – May '23 (3 months)
Finalize preparations for the research to be implemented in model testers' communities
June '23 – Dec '23 (7 months)
Model Testers pul local research plans into action
Jan '24 – Mar '24 (3 months)
Make meaning from input and share findings back with community members who participated in local research
Project Overview
We're asking these questions
How is a library and its value defined in the context of its community systems?
Within a community system's network map, where does a library fit and what value does it add?
What is the simplest model and most user friendly tool we can create to accurately evaluate library service in terms of community wellbeing?
Being a Model Tester
We ask that model testers see their role as research partners who will actively investigate local realities, like the networks they and their libraries operate in, and co-create local insights that respect people living in the library's neighborhood. This role receives technical and training support from the Libraries in Community Systems research team, as well as a $3,000 appreciation stipend.
Skills that you'll use include:
Conversation or meeting facilitation; engaged listening, organizing meetings, programs, or events, web literacy enough that you can send and receive email reliably, participate in online meetings, and navigate uploading, downloading, and accessing files online, and fill out online forms. If you don't currently have these skills, we'll find appropriate training to catch you up if you need it.
Research Ways & Whys
Libraries in Community Systems is a mixed methods research project which means that we use statistics, stories, AND community network maps to answer our research questions. Multiple methods allow us to create an understanding of our research context, and to derive more thorough answers than any single tool or method would be able to uncover.
Econometrics can establish causal (not just corollary) relationships between factors;

Phenomenology is a qualitative research method which uses individual and collective experiences to reveal underlying truths;

Network analysis maps and measures relationships between entities.