Libraries in Community Systems
IMLS-funded research from Sept 2021-Aug 2024 will create a measure for the effectiveness of library services and partnerships, in terms of social wellbeing.
National Leadership Grant Awarded to Study Library Value Within the Broader Scope of Community Life
Building on a growing body of research that studies the impact of cultural organizations on social wellbeing, The Northern New York Library Network in Potsdam, NY will conduct a three-year national research project, Libraries in Community Systems, to create a clearer understanding of the unique role public libraries play within community systems, and how this role can be maximized for improved social wellbeing outcomes.
Economic valuations of public libraries have historically focused on the exchange between the library and the local market economy—impact on local economic activity, cost savings to patrons through resource sharing, and so on—often ignoring non-monetized social goods. This research will take an approach which allows for the valuation of non-market services and social return.
Wellbeing is a composite of many elements—physical and mental health, economic security, school effectiveness, cultural engagement, political voice, etc.—that amounts to people having what economist Amartya Sen describes as "the freedom to lead lives they have reason to value." Those elements can be connected to indicators captured in data. This research will develop tools that map relevant data and inputs to assess the impact of library services on those broad social outcomes. Principal Investigator Margo Gustina, librarian and economics PhD candidate at the University of New Mexico, explained "By the time this project ends, the library field will have tools to measure what their libraries produce, and they can pursue partnerships and programming with vision and confidence."
Over the course of three years the project will work with 32 libraries in four states—Alaska, Georgia, New York, and Texas—to generate valuation models of library service in terms of social wellbeing outcomes. Follow this research or sign up for updates about it above. This work is funded by the Institute of Museum and Library Services.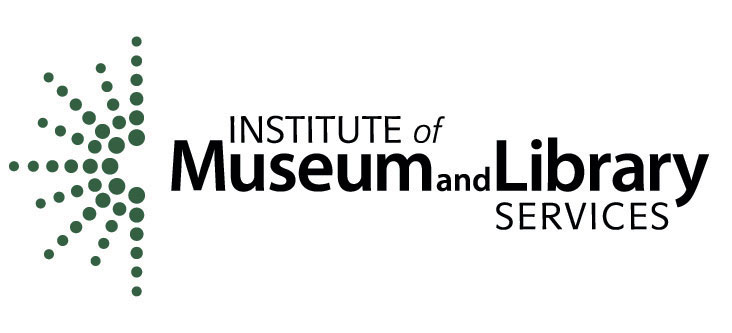 Read the full proposal or just the abstract.
The Team
This project is administered by Meg Backus at the Northern New York Library Network and implemented in partnership with the state library agencies of Alaska, Georgia, New York, and Texas.
Margo Gustina is the project and research lead. Margo is a librarian and Economics PhD student at the University of New Mexico.
Ozy Aloziem is lead designer, facilitator, and interpreter of our national project conversations with library workers and community residents. Ozy is a social worker and the Equity, Diversity, and Inclusion Manager at Denver Public Library.
Blake Andrew has a doctorate in Political Science from McGill University in Montrea. He is currently also the director of the Chazy Public Library in Northern New York.
Video: 30-minute overview by Margo Gustina
We are guided by subject area specialists and advisors: Beth Patin (Syracuse University), Bill Reed (Regensis Group), David van der Goes (University of New Mexico), Jerica Copeny (Microsoft), and Laurenellen McCann (BuildWith).
How and When This Work Happens
We want a measure for effectiveness in service that can account for the power of library partnerships and capture the increased capabilities of individuals. We call the combination of individual capabilities with the collective capabilities made possible through partnership, social wellbeing.
We'll be working with select library partners through August of 2024, without whom this work would not be possible, to find more accurate measures of value using three primary tools:
Talking to People. We've asked library staff and community members to define libraries and also what experiences they value in their library and community. (November '21 – March '22)
Network Mapping. We'll diagram partnerships (2022-2023)
Numbers! Throughout the project, we check what we hear with other number-based measures of quality of life and library activity.
Conversation 1: Radical Imagination Game
We used a Human Development Index and library visits data to select 196 communities and their libraries from our partner states (and their neighbor states).
There are 48 communities chosen for each geographic or governance type: rural, suburban, tribal and native nation, and urban.
From this big pool, we invited 12 library workers from each Alaska, Georgia, New York, and Texas to participate in a library worker only focus group for their state, held in November and December, 2021.
Conversation 2: Interviews
196 libraries were invited to participate in an interview held in the first quarter 2022.
They were invited to bring residents from the town their library serves:
a representative from their local government
a representative from an agency or organization which partners with the library
two library non-users from the library's service area.
This takes work! To show our appreciation for bringing folks with them to these important conversations, each library worker who participated with their community guests could receive a $100 gift card. Library workers without guests could receive $60.
Next Level: Model Testing
From the libraries who participate in the interviews we will select 32 library partners to be "model testers," each of whom will receive a stipend of $3,000 ($1,000 in each year 2022, 2023, 2024).
They'll be expected to:
Provide feedback on results from all those conversations.
Assist Margo with network mapping by answering questions about partnership (if applicable), and neighborhood or town characteristics.
Test the tools developed out of the project for usefulness, ease of understanding, and ease of interpreting.
*** Note! No research experience necessary for model testing partners! We want people who are willing to learn more about their town and are willing to work with Margo to do it. The primary skill is the ability to talk about their own experience, with a close second, ability to listen to the experiences of community residents and co-workers. The primary disposition we are looking for is curiosity. ***
Nov-Dec 2021
Radical Imagination Game with Library Workers from four states
Jan-Mar 2022
Interviews with Library Workers and Community Residents
Jul-Aug 2022
Model testers invited and group of 32 finalized
November 2022
Definition of a community library and its value published
August 2023
Network maps and partnership measures shared nationally
July 2024
Library value calculator in terms of social wellbeing outcomes published
Background & Predecessors
Beginning with the 2016 report Strengthening Networks, Sparking Change and followed up with Understanding the Social Wellbeing Impacts of the Nation's Libraries and Museums in 2021, this project participates in the IMLS's Community Catalysts Initiative which "seeks to inspire and challenge museums, libraries, and their partners to transform how they collaborate with their communities." Principal Investigator for Libraries in Community Systems, Margo Gustina, has recently completed a study about the role rural libraries play as social connectors that unlock broader security and support dynamics that impact broadly on wellbeing.
read the reports
Strengthening Networks, Sparking Change: Museums and Libraries as Community Catalysts
The study documents a range of ways that libraries and museums across the country engage with community concerns and visions through their programmatic activities and strategic partnerships. In addition, it situates the work of libraries and museums within a conceptual framework of social wellbeing to describe the contributions that these institutions make in their local communities.
Understanding the Social Wellbeing Impacts of the Nation's Libraries and Museums
Public libraries and museums are deeply embedded in their communities in ways that enrich the wellbeing of local residents. Through their core services, programming, and partnerships with other organizations, they catalyze broader networks of support that meet a diverse range of needs for individuals, organizations, and their broader communities.
The Rural Library and Social Wellbeing Project
Public libraries located in rural locations have unique capabilities to generate social wellbeing outcomes in their communities. Through conversations with over 200 people in eight remote towns across the US, this project, led by Margo Gustina, documents the ways in which their local libraries enriched that life.
More Information
To learn more about the project or to help out, contact Margo Gustina at mgustina@unm.edu. To read the details of our conversation and interpretation plan, read the study pre-registration. To get semi-annual updates delivered to you by email, sign up using this form.
Libraries in Community Systems is funded in part by the Institute of Museum and Library Services as part of the National Leadership Grants to Libraries program (grant record: LG-250030-PLS-21). The views, findings, conclusions or recommendations expressed here do not necessarily represent those of the Institute of Museum and Library Services.